Women are effected differently than men when it comes to addiction. Chemicals and hormones in the body, peer pressure, expectations, reactions, and perceptions are simply not the same. There are programs that are not gender specific, although most participants are more comfortable and more responsive to treatment when the setting is single sex oriented.
Beginning Steps
Admission into a Women's Addiction Treatment Program begins with a free consultation. This is a time for professionals to determine program needs. It is also time for individuals to ask any questions about the specific programs and what is expected. Some centers and residential programs, for example, are non-profit and promote values tied to a religious organization or premise. If attendance at religious services, prayer, or other specific activities are required, the intake professional should provide that information.
A detoxification process, which typically lasts three to five days, focuses on evaluation, stabilization, and entry into an appropriate treatment program. That program may or may not be operated by the same professionals that operate the detox center. Depending on the needs and circumstances of the individual, programs will last three to six months before maintenance and ongoing support is considered.
Programs Available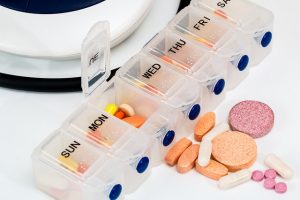 Both accelerated and extended addiction treatment plans are operated as in-patient programs. There will be twenty-four hour staffing and an on-call registered nurse available for any type of medical issue. A gym membership is included for those residing in the homes. Homes are beautiful and small to provide maximum support to each participant in the program.
Healthy eating options, exercise time, and transportation to appointments are also provided. Participants will work with doctors, counselors, nutritionists, spiritual advisors, and physical trainers to benefit from a well-rounded approach to addiction recovery. Family involvement, if applicable, is also provided and encouraged, depending on personal circumstances and possible triggers.
Outpatient Opportunities
It is not feasible for every person wishing to recover from addiction to be in a residential program. Work, family obligations, finances, and preferences are just a few reasons the option is not ideal. Outpatient programs can be as successful as residential ones. Education, support, and the right types of counseling have worked well for many suffering from addiction. Individual and family counseling are available as well as substance abuse counseling. The latter helps people understand the causes, health risks, body responses that foster addiction, and behavior changes that can support recovery.
Exploring all available options is wise before entering any recovery program. The program is a waste of time, money, and hope if it does not address issues and problems that are specific to each participant. Addiction is a personal struggle and cannot be eradicated with standard or cookie-cutter approaches.
Comments