Clothing, hairstyles, and jewelry seem to go in and out of style in cycles. Flare-bottom jeans that were popular in the 1970s enjoyed a comeback in fashion designs a few years ago. Hair that's cut into what is known as a bob style goes in and out of fashion on a regular basis. One style of jewelry that is gaining in popularity is the choker. This necklace is worn snug around the neck, can be simple or elaborate, and is made using many materials.
Chokers
The style was popular in Victorian times to display cameos and draw the eyes of gentleman callers up to the face. They were also popular in the 1960s. New designers today are reimagining this style to include innovative materials, clever decorative elements, and a myriad of thicknesses. Fabric, leather, pearls, and metal are traditional choker materials. Wood, plastic, and woven yarn are now being adorned with beads, colors, and a central design that allows the wearer to reflect personality.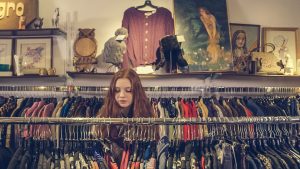 Who Can Wear Chokers?
Since the style is snug to the neck, people who are overweight and have double chins will not be comfortable in chokers. Anyone who is not comfortable wearing turtlenecks, does not like scarves, or cannot stand to have jackets zipped up to the neck will not enjoy a choker. If there is any doubt before giving one as a gift, ask the recipient general questions regarding what type of jewelry she prefers. Some new designers offer adjustable chokers so the wearer can decide how snug they want the fit. Examples of adjustable pieces can be found at https://adinasjewels.com/.
Gift Certificates
Another option to give jewelry as a gift is to purchase a gift certificate from the website of a new designer. The pricing is lower than expected, so the gift card amount does not need to be high. This allows recipients to browse unique designs and pick out what strikes their fancy. This is always like getting two gifts in one because you get to shop and get exactly what is desired without spending a lot of money. Check out https://adinasjewels.com/ and explore new twists on older fashions.
Comments