When winter begins in October and lasts until May, cabin fever is a very real struggle. The holidays keep it at bay but once the New Year hits, symptoms can be detected. Some of these include fatigue due to the drastic decline of vitamin D, irritability because everyone is stuck in the house together, and depression because the rooms are beginning to look and smell dull and stale. A getaway to Hawaii will cure cabin fever but that is not always in the budget or the schedule. If the family cannot go to Hawaii, some of Hawaii can be shipped to the family.
Bright Colors Exotic Fragrance
It is easy and inexpensive to ship Fresh flowers and leis from Hawaii to any US state. Making the house smell incredible and the rooms pop with stunning and vibrant flowers will chase the cabin fever symptoms away. The best element of tropical flowers is that they will last for two to four-weeks with proper care. These will arrive with full-length stems for arranging and are available by the dozen, in traditional groups for bouquets, or in customized bundles from Alii Flowers.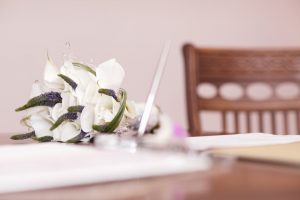 Have a Party
A Hawaiian themed party for friends and family will feel great long about February. Order loose orchid blooms in lots of one-hundred for less than the price of a full tank of gas. Leis for the guests are inexpensive and are crafted by local experts. These can be ordered by colors or made with traditional ti leaves in braided or open styles. Fresh leis are shipped the day they are made and will last for up to one week after they arrive at the doorstep.
Another type of Hawaiian leis, made of kukui nuts, are polished while fresh and will last for years. Kits are available so children can make their own leis out of candy. The adults will probably enjoy this as well. The low pricing will surprise you when ordering online. No store front means low overhead which is passed onto customers.
Send a Gift
Know someone who is suffering from cabin fever? Send her a gift basket with some Kona coffee and a mug. Spa lotions, soaps, and bath crystals made locally with fresh flowers are available as well. Tropical fruit, cookies, macadamia nuts, brittle, and other treats are available in larger baskets and to mix and match for customized gifts. Cabin fever can zap people of their energy, their positive attitudes, and their will to leave the house. Combat the symptoms with amazing fresh flowers.
Comments