Some people have teeth with appearance issues and they want to fix those issues. Cosmetic dentistry is all about improving the appearance of the teeth. This article discusses the various types of cosmetic dentistry. If you want to know the ways dental surgeons can beautify your teeth, this topic is for you.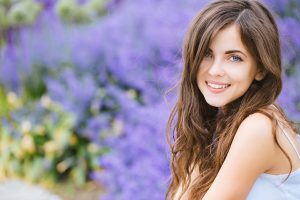 What is Cosmetic Dentistry?
The phrase 'cosmetic dentistry' refers to the branch of dentistry that deals with improving the appearance of the teeth. So this field of study revolves around aesthetic aspects of dentistry.
Types of Cosmetic Dentistry
There are many types of cosmetic dentistry and we can discuss them in this part. Different methods for dental appearance enhancement have been discussed below:
Teeth Whitening: Stained and yellowish teeth can be whitening using a teeth whitening treatment.
Dental Veneers: For misaligned, stained, and broken teeth, applying dental veneers can be a good option.
Dental Bonding: In this treatment, a dentist applies a putty-like resin with tooth-like color to the front side of the tooth.
Dental Crown: A dental crown is a cap for a tooth that is applied after the root canal and filling. It has the tooth-like color and saves the tooth from damage.
Inlays and Onlays: Also known as 'indirect fillings', inlays and onlays are made from porcelain, gold, or composite materials and fill decayed or damaged teeth.
Dental Implants: If a person loses a tooth, a new tooth can be placed using a dental implant procedure. The resultant tooth looks and feels just like the natural one and lasts for a lifetime.
Other Options: Some notable options have been discussed above and dentists have other techniques as well to improve the appearance of your teeth.
Cosmetic Dentistry Types: the Last Word
From the above discussion, it is clear that dental surgeons have various techniques to enhance the appearance of the teeth. You can try cosmetic dentistry if you want to improve the appearance of your teeth. Do you need more details? Do you have questions in your mind? Can you beautify your teeth? Consult a cosmetic dentist in your town for more details.
Comments