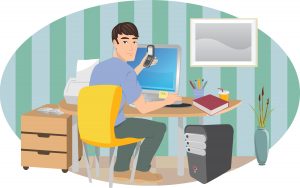 Technology is fast reshaping how practically every business works, and is even altering industries conventionally viewed as stable. From education to finance and everything in between, these sectors are operating with neverending disruption, and it is easy for new tech entrepreneur to be overwhelmed by all their options.
If you're engaged in the field of technology, assembling the technology platform you need can get wildly expensive. But these tips can be helpful as you expand your business and boost value for your clients without wiping out your bank account:
Always keep your goal in sight.
Technology is a powerful tool, but even if you use the most modern technology, you can only get so far with scattershot focus. As with everything else, you should be focused on what you aim for. As soon as your plan is at least sketched out, you can begin searching for the tools that will help you reach that goal.
Add value.
Even if you have the most advanced technology platform and the most influential international speaker presence, neither will matter if your customers aren't getting any value. So first figure out what you're good at and what value you can add to the market, and then build you plan around that.
Draw up your own technology strategy.
A lot of millenials think strategies are pass?, but clearly not. While you test the different technology tools you intend to use, you still have to follow a logical and well-organized approach so you don't end up wasting money. Get more facts about entrepreneurs at http://www.dictionary.com/browse/entrepreneur.
Use free platforms.
Being an up and coming millennial technology entrepreneur, your best allies are the the cheap, if not totally free, technology platforms that can help your business soar. When you communicate directly with your clients on social media, either for free or for a nominal cost, you have a foolproof way of saving precious dollars while spending no more than sweat equity.
Go full throttle on social media.
Social media is apparently the most influential and important technology tool that newbie tech entrepreneurs can use these days, but it is not and will never be a one way street. While mainly free, you need to spend time and energy and have a clear-cut plan to make it work the way you want. Go full throttle on the "social" aspect of social media, that is, by directly speaking with your customers or potential customers, and connecting with other entrepreneurs who can provide help in scaling your business.
Always be current.
Lastly, technology outpaces itself at unprecedented rates, so fi you're a tech entrepreneur, you can't not be up-to-date!Finally, considering how technology quickly obsoletes itself, you can't afford not to be current all the time – you're a tech entrepreneur! The best part is, you need not break the bank to do this. These days, it's just a matter of searching for an MOOC (massively open online course) in any technology you're interested in, and start working.
Comments