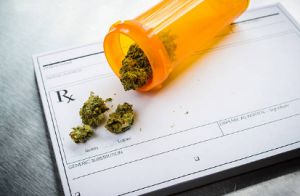 With medical marijuana now being legal in 30 of the 50 states in the United States, it is important to know a little bit more about it. Federally, medical marijuana is still illegal, but on a state-by-state basis, it is becoming legalized across the country. There are a lot of reasons that a doctor may choose to prescribe medical marijuana to a client and it can be used for a wide variety of illnesses or conditions. This article is going to focus on some of the specific illnesses that a person may want to treat with medical marijuana.
Crohn's disease is a common disease that can have serious effects on a person's life. The symptoms of this disease can be debilitating and can really cause distress within someone's experiences during their day-to-day life. A lot of studies have shown that medical marijuana is able to alleviate many of the gastrointestinal issues that are associated with diseases like Crohn's disease. There are other benefits as well, such as a reduction in swelling.
A lot of people have chronic pain as a result of various circumstances. This is the largest reason for people being prescribed medical marijuana because it is a common issue that is faced. Marijuana helps to block the pain within the central nervous system, but does it in a way that is safer than opiates would.
Nausea is something that we have all experienced. If you have severe nausea, medical marijuana may be able to help you. Nausea and vomiting prevention are important when you think about the variety of illnesses that can cause these issues. Some treatments, such as chemotherapy, actually can cause nausea and vomiting, so medical marijuana can help make these effects a little less serious.
If you happen to have serious muscle spasms, medical marijuana also can help with this if it happens to be legal in your state. There are other medications available for this type of problem, but medical marijuana is definitely one of the more natural options that you will be able to find. A lot of people find relief from using this for their muscle spasms because medical marijuana can actually reduce the muscle spasticity.
Although medical marijuana is a popular choice for these types of illnesses, there are other uses for it as well. If it is legalized in your state, you may want to meet with a doctor about whether or not it may be helpful for you. This site has more about medical marijuana: https://edition.cnn.com/2017/05/24/health/cannabidiol-epilepsy-study/index.html.
Comments