Custom architectural glass offers a diverse array of benefits in both residential and commercial settings. Commercial glass office wall partitions allow in natural light and create a more open floor plan that encourages employee productivity, while carefully chosen custom mirrors add style and sophistication to any residential home. These aren't the only applications for architectural glass, though.
Shower Doors
Glass shower doors can be used to make smaller bathrooms feel larger and create a luxurious bathing environment. They often feature patterned or colored glass designed to offer privacy without sacrificing natural light and come in a variety of different styles to accommodate just about any shower enclosure. It's possible to buy sliding doors, swinging doors, partial glass doors, and even custom glass showers designed to keep water contained while simultaneously conferring a little bit of extra sophistication on one of the home's most frequently-visited rooms.
Antique and Custom Mirrors
Just about every home features mirrors in its bathrooms, but these aren't the only rooms that can benefit from mirrors. Installing antique or contemporary mirrors in a dining room or living room can create the illusion of extra space and brighten up the room. Homes that feature modern and unique interior designs may benefit more from a custom mirror created to complement those designs than an existing antique model, which is why many residents choose to work with Capitol Glass for custom mirror design.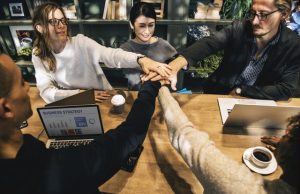 Glass Railings
Glass wall railings are perfect for commercial lobbies, as they offer both style and safety. They are typically constructed out of specialty glass so that guests will not be at risk in the event that it breaks and is designed to add visual appeal to ramps, stairways, and other areas. These railings are perfect for upscale offices, hotels, and retail establishments.
Full Glass Walls
Most commercial building owners have likely already noticed the trend in recent years toward using glass wall partitions instead of cubicles. They may not realize that full glass walls offer just as many benefits and can be sound-proofed for use in conference rooms and private offices. Using full glass walls to construct managers' offices makes them seem more accessible to employees, which can help to further improve productivity and morale.
The Possibilities Are Endless
Have a residential or commercial space that could benefit from custom architectural glass? Readers can head online for more information about the products and services provided by one local company that can help today.
Comments