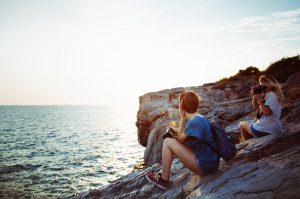 Independence is one of the most famous historical towns in the world today. It is found right outside Kansas City, and one can build memorable moments, bring history back to life and also enjoy the same with their families as well. The city has a unique history of the Mormons bearing in mind that most of the frontier settlers passed through the place while on the other hand, it is also the home to America's 33rd president namely President Harry S Truman who is popularly known for the phrase 'The Buck Stops Here.'
The life of President Harry S Truman
Independence is the home of a library and Museum named after America's 33rd president both which bring history down to the children's level making the two one of the major and most significant as well as kid-friendly attractions in Independence. The Harry S Truman Library and Museum aim at bringing the entire history and events that surround the Truman presidency. It is further tucked away on the way much lower level in the Harry S Truman Live and Times exhibit which is an area that is ideally designed to enlighten the brains of anyone that may be interested and the ones that were old enough to grasp the famous line Buck Stop Here by Truman. There is also the four interactive stations that give kids a chance to learn and have a feeling of how it was when Truman was a postmaster. Kids that visit the place also have a chance to make their campaign buttons as well as to unlock the secrets to Harry Truman's lifetime jobs, pretend to be the president and also to dress up as he did during his times among many other amazing and interesting activities. Discover the most amazing Missouri places to visit by clicking on this link here: visitindependence.com.
Meeting Frontier trails
Visiting Independence also gives one an opportunity to visit the National Frontier Trails Museum where they get a detailed history of what life was like when the ancestors crossed the river while heading to the west. The museum boasts of the authentic 19th century covered wagon with artifacts from the trails as well as journals of people that were on the trails inclusive of writings from the children that were part of the trail as well. It thus gives both the young and old a chance to learn what it took for the frontiers to cross the country many years ago which is so different from today what technology has made everything so easy and convenient. Check out these fun activities in Missouri today: https://www.huffpost.com/entry/amusement-parks-in-missouri_n_1071483.
Comments