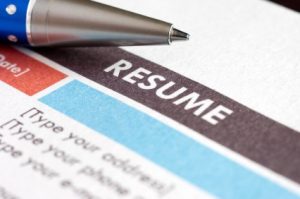 Any person who is hunting for a job should know how important a cover letter is. A letter cover is a single-page document that accompanies the CV during any job application. Most employers these days require job applicants to attach their cover letters when applying for the job. If you want to stand out among other job applicants, you have to ensure that your cover letter is better than theirs. It means that you have to write it correctly.
A cover letter needs to introduce you, match your knowledge, skills, and experiences with those required for the job, mention the position you are applying for and have a call of action such as encouraging the hiring manager to read your resume. A cover letter is like a sales letter. It is used for selling yourself and to convincing the reader why you are the right person to choose.
The first thing to include in your letter is the address of the recipients. If possible, mention their names. The only time you should use titles such as Mrs. Is when you are sure of their marital status. The date and your phone number should be included below the address. Learn how to write a cover letter here!
The content of the cover letter is significant. Mention the position you are applying for and where you saw the job advertisement. On the first line, it is wise to add lines such as "please consider my application for the position of…"
In the next paragraph, tell the reader why you want that job and why you want to work for their company. In this same paragraph, you are supposed to convince the hiring manager why you are the right person to hire instead of the other applicants. Sell yourself as much as you can and convince the person that you will be an asset to the firm. Watch this video https://www.youtube.com/watch?v=jHg0b7Nai6c about letter.
In the last paragraph, tell the person when you are available for the interview. Avoid using the word "if." You should show how confident you are and assume that they will call you. When closing your letter, use a neutral exit greeting such as sincerely.
Writing a cover letter is one of the most essential steps in the job application process. Do not write a standard cover letter. Use the above job interview tips and write a compelling cover letter that will help you land your dream job. Remember that the cover should not be too elaborate. Ensure that you have included all the required information.
Comments