Battle royale games like PUBG and Fortnite has become an important part of gamer's life. People spend a lot of hours in playing these. PUBG proved to be a game changer for battle royale genre. It took the genre to a completely different level. While, fortnite is also a battle royale but it came with several other features and with these features it became more popular than PUBG.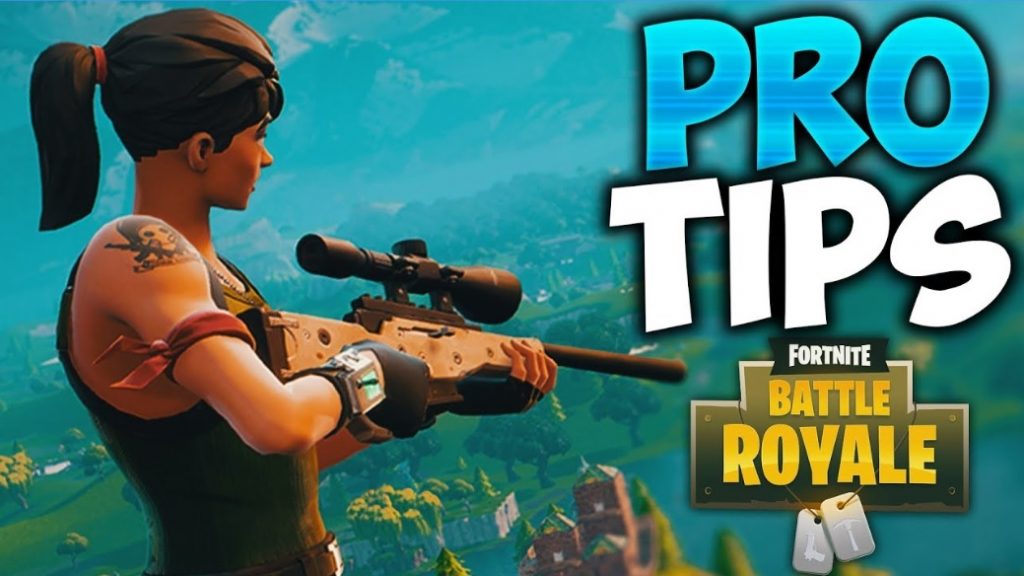 Currently, FORTNITE is not available for low end devices. You can play this game on selected devices. Even after all these limitations, Fortnite is ruling gaming charts. People with high end phones love playing it on their mobile phones. Those who can't play it on their mobiles, play the fortnite game on their PCs. The game is highly loved by gamers across the world.
Fortnite is created by epic games. It offers high quality graphics to the gamers. Graphics have played a major role in making fortnite this popular game. Graphics are also one of the most important reason of its success. Apart from graphics, there are several other features like awesome gameplay, smooth controls.
If you want to win in fortnite then you will have to survive till the last. No matter how many players you kill in between but if you do not survive till the last then there is no importance of kills. We have created a list of some tips and tricks that will help you in winning the game. If you are interested in winning then you need to read these.
9 Best Tips & Tricks To Win Every Game In Fortnite Battle Royale
1) Keep an eye on the circle
If you are playing a battle royale game then you are probably familiar with the gameplay of the game. You will have to survive till the last whether you kill other players or not. Fortnite has a circle that keeps shrinking. If you want to win in the game then you will have to keep an eye on it. If you are inside the circle, try to take yourself in the safe zone ASAP. If you find some players in the path do not engage in the battle and try to reach in safe zone.
2) Do not make much noise
If you are playing fortnite, you might know that a player can detect sound of your steps, if you are running. You can not completely make the sound go away but you can reduce it. Try not to run if it is not very necessary. You can walk or crouch to move that won't make much sound but it will take certainly take more time. Even if you change your weapons, other players can hear these sounds. When you are switching weapons make it sure that there is no player nearby.
3) Avoid Fighting
It may sound strange but it is one of the most important thing to do in fortnite. It is a survival game, where you have to survive till the last. You can survive until last by engaging less in fights. Even if you see some player then just don't start attacking on him. You should attack on player only when you are sure that you can defeat him and nobody is near you. This strategy will definitely help you in winning.
4) Use height as an advantage
If you are playing fortnite then you will be aware that height plays an important role in the game. If you are on top of a building while your enemy is on the ground then the chances of your win are more. Try to place yourself on top of the buildings. You will get advantage of the height.
5) Use Vehicles as the last option
Fortnite has several different vehicles that can be used for different purposes. The game has Fortnite Quadcrashers, these can be used to demolish buildings. In game, you can rude Fortnite Ballers. These are one of fastest vehicle in the game, you can use these to reach places faster. The only problem with the vehicles is that they make a lot of sound. If you do not want to make sound then use vehicles as the last option.
6) Use headphones
If you are playing fortnite game then a good headphone will definitely be very crucial for you. You can hear all those sounds of other players and also determine from where these sounds are coming. If you can determine the source of sound then your chances of winning increases for sure.
7) Use Ziplines only when no enemy is around
The season 7 saw the introduction of ziplines. You can use these ziplines to reach from top to bottom of the mountain and in reverse. Whenever you use a zipline, just make it sure that there is now enemy around. If you can avoid using ziplines then it is also a good idea.
8) Avoid getting trapped by loot of a dead
If you kill a player then the basic thing a player does is to loot the items of that player. But if you really want to win the game then you need to avoid this. When you kill a player and go to loot items then there are pretty good chances that a player might be targeting on you. So, when you kill someone, wait and scan that area before reaching out to the loot.
9) Use Fortnite Gift Card Generator
If you are playing Fortnite you must aware how much important getting Free V Bucks Is. V Bucks are main in-game currency. This is very useful to purchase almost everything (Skins, Weapons) etc. in the game. So by using free v bucks guide You will be able to get unlimited free v bucks without doing any surveys or human verification steps.
These are some of the basic tips that can help you in winning the fortnite game.