DCC Decoder Hard Wire Instal information.
For those that struggle to install decoders in to older locomotives these handy pictures should solve your delemers.
These images are from a DCC installation leaflet that has become part of my railway modeling Bible over the years, so I thought these will prove some use for anyone like me that forgets how I did this last time.
Standard 8-pin plug with wire function information.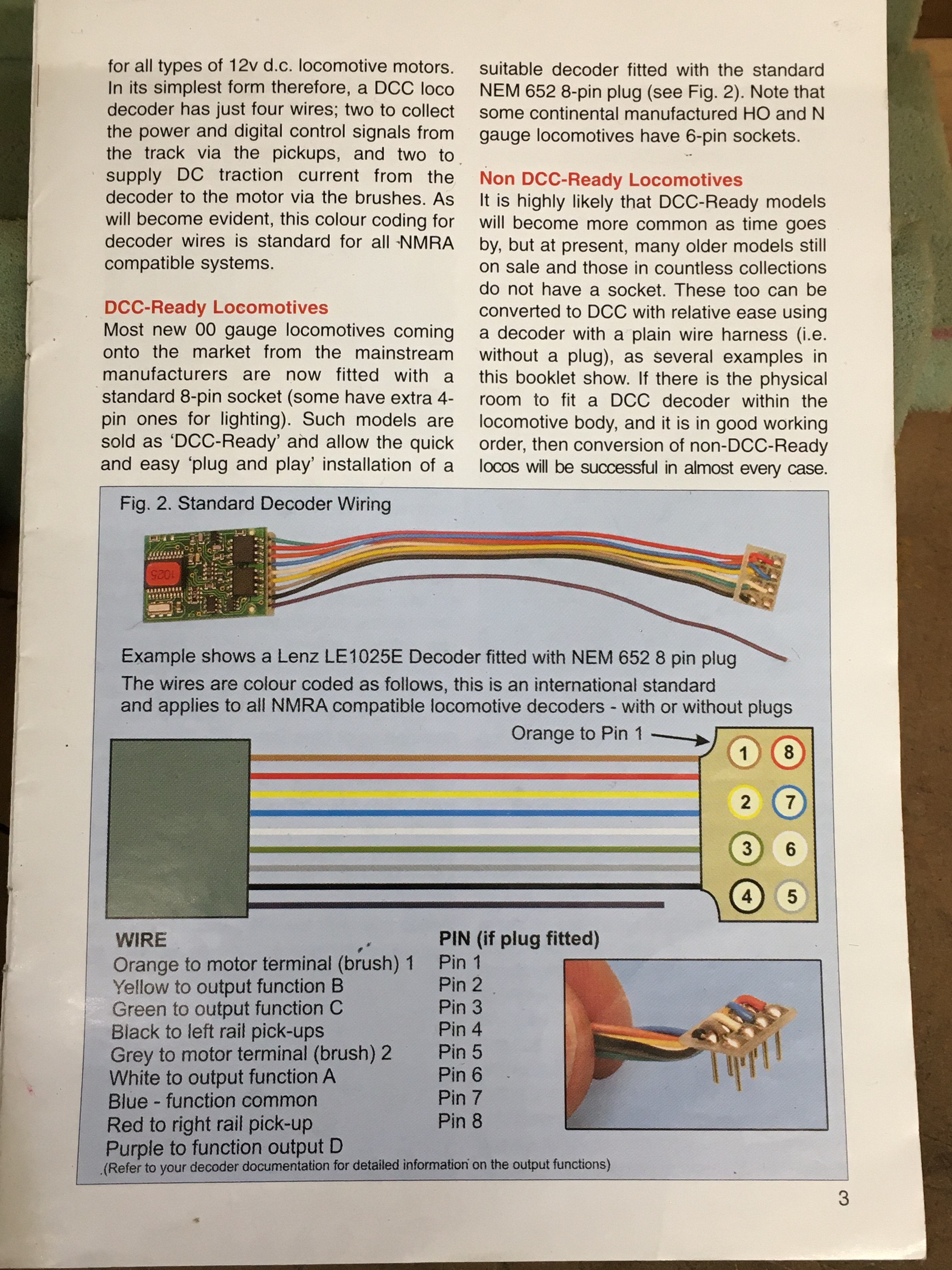 DCC Decoder wiring to loco motor and pick-ups.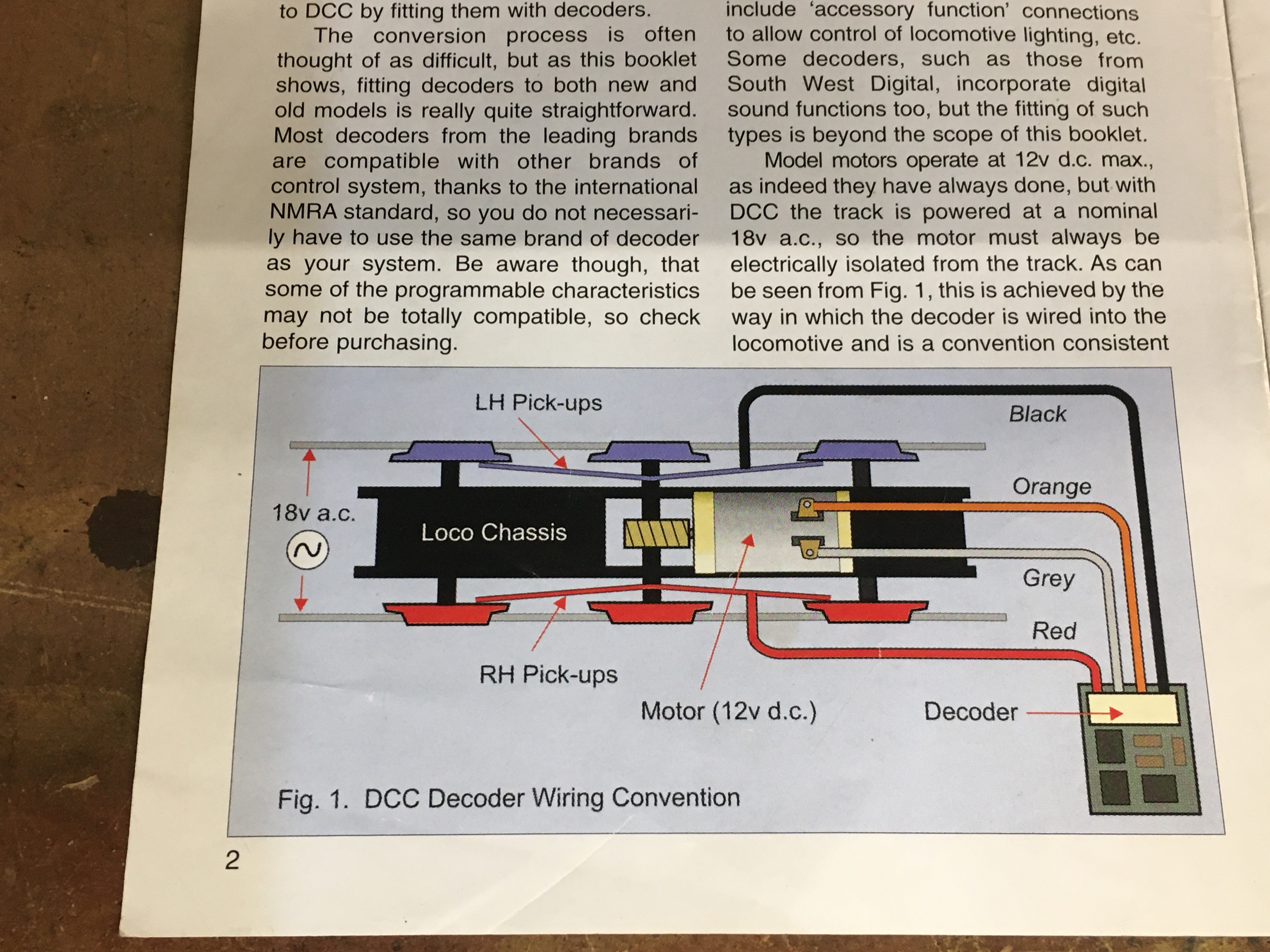 Flat can "pancake" motor install install.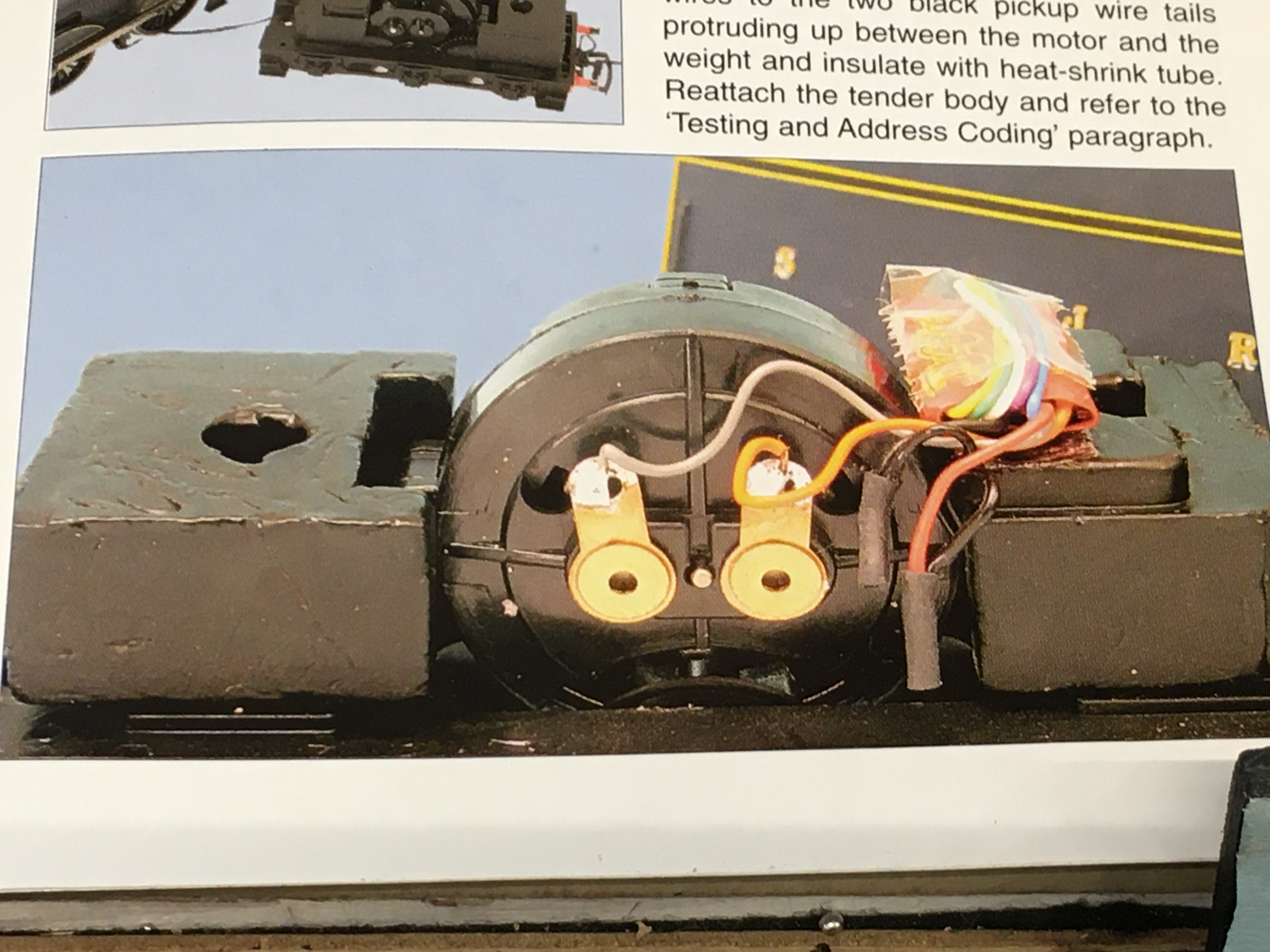 Alternative view of worm gear install.