Agra forms an integral part of the famous Golden Triangle Tour. This golden Triangle tour encompasses visit to three main cities in the country i.e. Delhi, Jaipur and Agra. You can book Golden Triangle tour 5 days or Golden Triangle Tours 6 days as per your wish. Your day in Agra should begin with visit to Taj. Taj Mahal was built by Mughal emperor Shahjahn in memory of his wife Mumtaz Mahal. You can have a tour guide who will explain you about the history behind various places to see in Agra. Taj Mahal is actually a mausoleum made completely out of white marble. Mumtaz Mahal died during childbirth in 1631 so just to demonstrate his love for this lady ShahJahan had it built.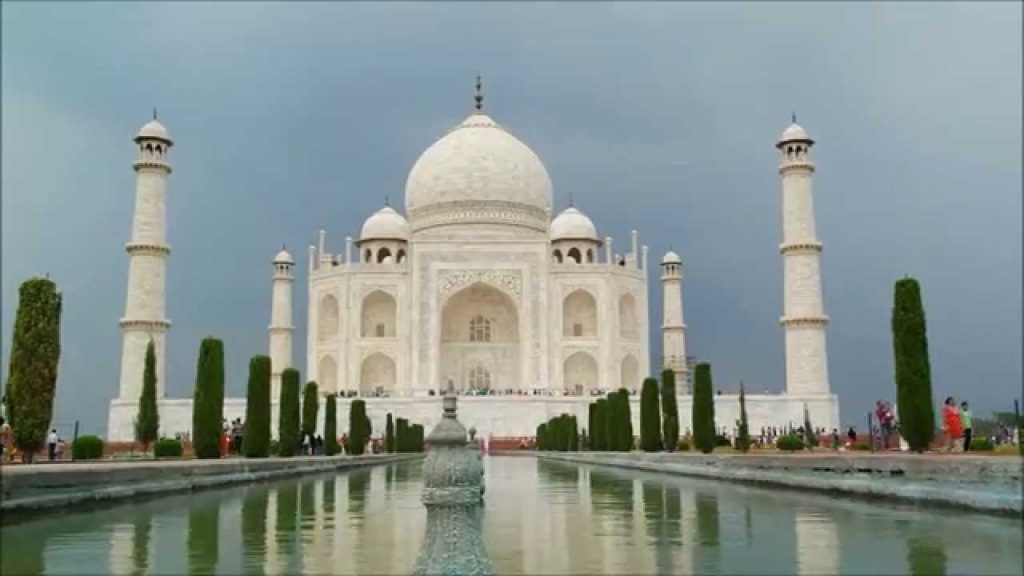 Agra Fort– After you are done with viewing the Taj you must proceed to visit Agra Fort which is spread over a huge area of 94 acres. This huge fort made out of red sandstone lies exactly parallel to Yamuna River. Visitors need to pay INR 20 to enter the fort. Entry fee for foreigners is INR 300. Agra Fort has two majestic gates i.e. Lahore Gate and Delhi Gate. Currently, only Elephant Gate is open to visitors. You must carry your bottled water and some snacks inside the fort as exploring the whole area is little tiring.
Mehtab Bagh- This is basically a garden which is located rights on banks of Yamuna. The view of Mehtab Bagh from Taj Mahal is just spectacular. This bagh was built by Mughal king Babar.Later on it became part of Taj Complex. There is a huge pond which is located at the outer edge of the bagh. From here you can see the reflection of Taj Mahal. For the camera lovers, this place is an ideal spot for a good click. You have to pay an entry fee of INR 10 to enter the area. For the foreigners the entry fee is INR 100.
Jama Masjid- Right opposite Agra Fort is located Jama Masjid.  It is a red sandstone mosque which was built by Shah Jahan in 1648. The mosque has huge courtyards as well as fountains. Persian inscriptions can be seen on the walls. These inscriptions are in praise for ShahJahan and his daughter Jahanara Begum.
Tomb of Itimad-ud Daulah
Tomb of Itimad- ud Daulah is popularly referred to as Baby Taj or Jewel Box as it actually looks like a smaller version of Taj Mahal. Nur Jehan  who was wife of Jahangir commissioned this tomb. Highly beautiful Persian motifs such as trees, wine cases flowers etc can be seen on walls.
So, these are some of the places which you can see in Taj Mahal private tour. In order to get superb services book with only reputed tour operators otherwise, you will not get quality services.
Comments