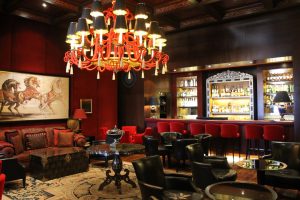 The bead shell chandeliers are famous modern chandelier fixtures created from shells and beads. The most usual kind of shell utilized for such chandelier pieces is the Capiz shell which is usually referred as mother of pearl shell. This kind of lighting fixture most of the time, produce soft lights which makes these chandeliers the more preferred choice in fine dining restaurants. In addition, they are usually fixed near paintings and pictures in order to emphasize these interior elements.
The murano glass chandeliers are modern chandelier fixtures that originally came from Murano, Italy which is considered as the glass blowing capital around the glove. These chandeliers signify a certain chandelier design that is usually tubular and curvy in form, particularly created from blown Murano glass. And because the glass are molded into various shapes, the Murano chandeliers are usually used with floral themes and other intricate figures, and typically available in pastel hues.
Another type is the antler chandelier, and as the name suggests, they are derived from shed antlers of moose, elk or deer. These chandelier lighting fixtures are usually utilized in western style houses such as ranch or log cabin residences. You can create a rustic mood in the living area just by hanging this kind of chandelier on the ceiling. And if you dont have the budget for this kind of chandelier, then you can go for the faux antler chandelier which is made of plastic fibers created to appear just like the original antlers. Check out this great sofary review or read more chandelier buying tips.
The candle chandeliers are created from metals such as brushed nickel, brass and wrought iron and are actually elegant pieces that represents a rich history of the past. The old chandeliers created from metals used to hold candles rather than electric bulbs and have been around since 1400s, even if they were reinvented in different finishes the entire centuries. The antique metal chandeliers are considered as the costliest lighting fixture at the present time, and its cost can go as high as 60000 US dollars because it is vert tare and original which make them as good collectible items. And if you plan on saving energy and you have the budget, then you can always choose an antique metal candle chandelier.
Any of these is perfect for any houses just make sure that the kind of chalndelier you choose is appropriate to the design and functionality of your home. You can read more on this here: https://www.huffpost.com/entry/5-essential-things-to-do_n_9453908.