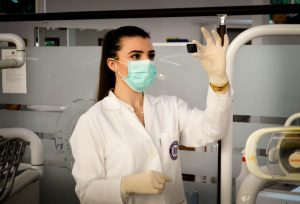 Health has emerged as one of the most popular career choices in our world today and there are a lot of reasons for that. According to statistics, 10 out of 20 fastest growing occupations are from healthcare and there are some healthcare courses that do not require you to have a four-year college degree.
This sounds too good to be true for many. This is mainly because getting a college education can really be costly. However, the money that you have to sacrifice to have a decent education will surely benefit you in the long run. As soon as you are able to finish your education you will have more chances to be accepted in the workplace for healthcare.
There is sufficient pay for healthcare jobs and some don't even require extensive education that is why many individuals find this is very appealing and see this as a great working opportunity where they can serve others and at the same time grow in potential. As a result, healthcare programs are already very popular and in demand since they are focused, fast, and flexible. For more options on the healthcare industry, click here.
Below are some possible careers in healthcare that you can apply for including their academic requirements:
1. Nursing is defined as the promotion, optimization, and protection of abilities and health, alleviation of suffering through the diagnosis and treatment of human response, prevention of injury and illness, and the advocacy in the care of communities, individuals, populations, and families.
With this definition, we can see that nurses have a lot of responsibilities in their hands. As soon as the doctor is done with their job, it will be the nurse who will take charge of the person who is sick by helping him recover his health.
The minimum qualification of becoming a nurse if an Associate's degree in Nursing or one can also have a hospital-administered diploma together with a requisite license from the National Council Licensure Examination for Registered Nurses or (NCLEX-RN). There are also a lot of registered nurses who strive harder to get a Bachelor's degree or pursue one as soon as they have the experience that they need. In order to become a Nurse Educator or an Advanced Practice Nurse, one must acquire a Master's degree which is also the same requirement for any management-level nursing positions. Visit https://www.ultimatemedical.edu/healthcare-career-guide for more.
2. Respiratory Therapy: this is one of the most promising careers when it comes to healthcare since it is through this that one is able to have growth potential, offering job security, and stimulation in work with attractive compensation. It is the job of respiratory therapists to treat, diagnose, and take care of patients who are suffering from respiratory and pulmonary disorders.
Along with this comes a lot more careers and jobs in the medical field that you can consider and choose from, all you have to do is to find online courses that you are qualified to enroll with. Keep reading on this link: https://www.huffpost.com/entry/new-york-virginia-mental-health-education-laws_n_5b3a7a5de4b09e4a8b26293a.
Comments