Finding the right job applicant to fill an open position can be a huge hassle, especially when companies must find new personnel to fill high-ranking jobs. It's important that hiring managers have accurate, up-to-date information regarding prospective job applicants, yet running a simple background check online will only pull up a limited amount of information.
The best way to get a feel for who an applicant is and whether or not he or she will be a good fit for the job is not to waste ours scanning LinkedIn profiles. It's to hire a private investigator to conduct a comprehensive pre-employment screening. Read on to find out why.
Past Employment
A basic background check may offer some cursory information about applicants, but the screenings provided by private investigation firms provide much more information about work history. If the applicant has undergone disciplinary actions at prior jobs or schools, it could indicate a pattern of behavior that speaks to their professional weaknesses. Uncovering that information can help companies avoid hiring new employees who will only wind up causing them trouble over time.
Lifestyle Patterns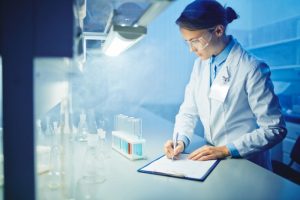 It's often possible for private investigators to turn up information about applicants through social media, public records, and reference interviews regarding lifestyle patterns. If these patterns indicate instability or unreliability, it's a good indication that employers should look elsewhere for the help they need. For example, if a candidate has moved four times a year for the past decade, chances are he or she isn't going to be with the company long even if the applicant gets the job.
Interviewing References
Just about all job applicants provide at least a few personal and professional references, but few employers have the time to follow up on these references adequately. In fact, few of them even know exactly what questions to ask in order to get a good feel for the person's work ethic and life choices. Hiring John Cutter Investigations to interview references along with providing a comprehensive background check and screening can help to weed out applicants that won't be right for the job.
Social Media Audits
Today's employees often utilize many different social media sites and accounts, each of which can offer valuable information to investigators who are trained to evaluate it appropriately. Many hiring managers stop at taking a cursory look at any professional resources job applicants have offered, but private investigators know that their personal social media accounts can be a goldmine for relevant information. Those interested in learning more about the process investigation firms take when screening applicants can head to the website for more information.
Comments