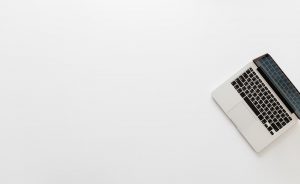 One of the most popular and biggest search engines that are used over the internet is Google and by visitors, there are roughly 90% of online users visit it. If you are a parent and would love to ensure that it only shows kid-friendly contents, then make sure that you read the next lines to make the most out of it.
If you've got a computer that has multiple account, then the steps you have to do for every user is as follows. Go here for more info.
Step number 1. Visit Google and start searching for something – say for example that you searched for a piano tuner in your local place. On search results page, you are going to see a "gear" icon to the right. Click it and then, select the "Search Settings".
Step number 2. On Search Settings section, put a checkmark just next to the "Filter Explicit Results". Then after, scroll down to bottom page and then, click "Save".
Locking the Safe Search to a Strict Setting
As a matter of fact, it is possible to lock the "Safe Search" to "Strict" setting so long as you have a Google account. If you are using Gmail, uploading videos on YouTube, or perhaps a Google+ account, then it automatically means that you have a Google account. The lock simply means that the search settings can't be changed without entering your Google password. With this, it stops your savvy kids from the possibility of removing the filter.
In order to get this done, simply follow the steps below:
Number 1. Again, on Search Settings page, simply change "SafeSearch" filter from moderate to strict.
Number 2. Hit the "Lock SafeSearch" and then, log in your Google account.
Number 3. Click the "Lock Safe Search" and Google will begin the locking safe search to all of the Google domain. You will see its progress and the moment that it reaches 100 percent, you are going to get confirmation screen. Make sure to check out privacyparent.com to learn more.
When you or your kiddos has performed a search, you are going to see the colored balls on results page indicating that the strict filter is active.
Before enabling the settings, you might do a few dry runs in order to see how things work. Before changing the Google Safe Search setting to strict, try searching for some more explicit contents. For sure you are going to be greeted with flesh in image results. After you lock the strict search, do a search once again. You'll be surprised to receive a message from Google saying "The word" "(your explicit search)" is filtered. Here are some of the best search engines for kids: https://youtu.be/-EpkPTnCrlc
Comments