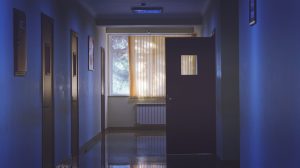 Just like any other home improvement purchase decision, picking the best and suitable doors, windows, and conservatory, as well as an orangery and any other glazing products for the home, require care and deep thought. It is vital to think adequately about the suitable style and design in addition to energy efficiency and how the process of replacing the windows and doors can reduce the heating bills in the home. Other factors to put into consideration include the durability of the glazing products as well as their installation and how much they fit into the budget. Even though there is so much to think about, due diligence during product selection pays off adequately in the end and the case is same when it comes to picking the right glazing company to work on the home. Even though there are countless companies like Warmseal that offer glazing services in the home, it is vital to pick just one that fits the needs and requirements at hand best. Discussed below are some of the factor that influences one's decision at the end of the day.
Deposit protection
It is very common for contractors working on different home improvement jobs such as installing of doors, windows and conservatories to ask for a deposit which they use to cover for some costs such as purchasing of materials. The deposit may range between 10% and 15% of the total cost. Handing over the deposit should be done confidently and it should be the set off for any project but there is a need to have an added security in case the company does not complete the work due to different issues such as financial worries and bankruptcy. Going for a glazing company that offers options for deposit protection is essential as it ensures that one does not lose their money in case something goes wrong and the project is not completed. One of the most popular ways of achieving so is by working with a company that is registered with the Glass and Glazing Federation. You can get more info.
Financial stability
One of the biggest assumptions among the contemporary customers so that the companies they work with and buy from will always be there and continue to serve them into the foreseeable future. With that in mind, everyone believes that they can always call the company for advice as well as goods and services, in addition, to follow up, repairs and warranty replacement every time there is a need to do so. The truth is that competition is so high and as more companies join the market, others leave in equal measure as well. It is vital to pick a financially stable glazing company that will last for a long time. Learn more here: https://openthewindowguide.jimdofree.com/2019/03/07/a-guide-in-buying-double-glazed-windows-and-doors/.
Comments