USB flash drives and connectors have become the standard of cables and external devices. Despite its small size, this tool is a necessary and essential tool in transferring, managing, and storing data.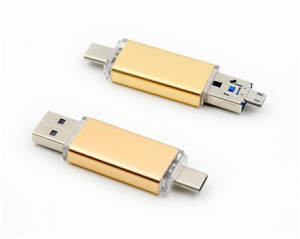 The increasing demand for USB flash drives in the market resulted in the rise of various manufacturers of this device. Moreover, it encouraged computer companies to create new USB versions to provide faster speed in data storing and transferring. And, one of the latest updated of USB memory stick is the USB 3.1.
Choosing a USB to buy can be overwhelming and confusing given with the myriad of options in the market. But among these choices, the best one so far is the USB 3.1 version that is worth every penny you are going to spend. Do you want to know why? Here it is.
#1 Super-Fast Data Transfer Speed
Have you wondered what does the numbers 2.0, 3.0, and 3.1 on a USB mean?
These numbers are called a generational number which refers to the data transfer speed of the device. Hence, it indicates how fast a USB can work when transferring data from one device to another. It has a maximum transfer rate of 10 Gbps which is higher compared to the 5Gbps of a 3.0 memory stick.
That is the reason why older versions such as 2.0 flash drives often lag and work more slowly when managing data.
#2 Supports Power Delivery 2.0
All USB 3.1 versions are equipped with a feature called Power Delivery 2.0. This technology enables compatible ports to provide 100W of power to the device it is connected. This feature allows you to charge larger devices such as laptops using a USB cable.
You'll notice that most laptops today use the new USB-C type of connection.
#3 Availability of Type-C Connection
USB 3.1 has a built-in Type-C connector on the other end. You can see samples of this USB version found here.
What makes this USB model different is the presence of type-c connection. This small and slim connector is quite convenient. The small size of this device provides you more space to plug in other devices to your computer.
Likewise, this type of connector is reversible so you won't have to guess every single time on what is the correct orientation of plugging in the cable.
And, this device supports alternate modes of connections. With this feature, you can use a single type of port as an adapter for other types of connections like HDMI and VGA.
#4 Accessibility
Since USB 3.1 flash drive is now the latest trend in this industry, you'll never run out of choices with this item. You can find it even at online stores. And, one of the most reliable marketplaces of USB 3.1 flash drive is the CFgear.
The CFgear has been working with many renowned companies. It is evident in their strong portfolio. And what makes CFgear unique is that you can buy USB 3.1 memory sticks in bulk right here. Also, they offer custom-made flash drives. You can check out samples of their items through their official website for more information.
So, if you need to replace your old flash drive, do not hesitate to consult the CFgear. You can reach them anytime!
Comments