First, let us start off by knowing "what is no caller id?". Many people have a notion that it is an unknown caller but that is wrong as there is a huge difference between the two.
The caller has blocked their number from appearing when calling you. When it comes up as "Unknown" it normally means that the network was not able to get the information when the call was made. So, you know why we need to block no caller id, as it is not safe. It could be an organization, telemarketing or an individual who has blocked. Their basic idea is they don't want you to have their contact information which is very important for you.
Read More:  Apple ID Verification Failed
Now, let us see how to block no caller id.
On the home screen, tap on "settings".
Scroll down the menu and select "do not disturb".
At the top of your screen, you will see manual, slide the slider to the right to enable the manual mode.
The color of slider changes from white to green.
You see that "Allow calls from" is highlighted now, click on it.
There are two ways of choosing one favorite and the other is all contacts. The first means only favorites will be able to get through your iPhone and will be able to contact you while people not in the list of favorites will not able to call you.
now, choose "All contacts" from the list which means people in your contact list will be able to call you, people who are not available cannot call you and this block perfect number of people This means only your saved contacts will be able to call you. You won't be notified if the contact is not in your contacts.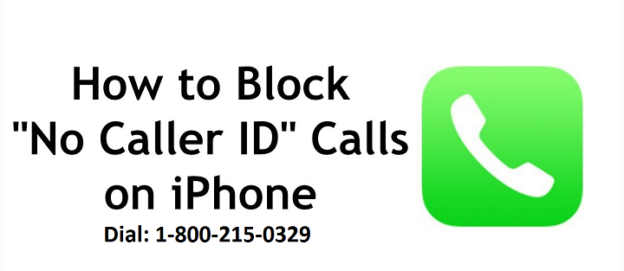 It is highly recommended to add even the repeated calls to your list as sometimes we forget to save the call-in the contact list.
But, someone calling from another phone which is not saved in your contacts will appear in your call history.
The other method is to download an app like "trap call" from the apple app store and this will block the no caller id from calling you.
By this, we have learned how to block no caller id on iPhone.
Let us see this in android phones.
You can use the true caller app, this app helps you to figure out who is calling, how many spams the caller has, is blocked by people,.. etc is shown before you pick the call so you only pick when required. This one of the best App to help in this situation as if there is no name present by the true caller when a caller calls you don't pick the call.
Go to setting menu in the home screen page.
Under personalization go to "blocking mode".
Swipe on the slider until it turns green and this blocks whatever is ticked in the list below.
You can even set up a time when you don't want to be disturbed.
Scroll down and you will see and allowed contacts, click on that and you can choose which category you want to block like all contacts, favorites, etc.
To block a recent caller, go to recent in dial logs.
Find their number and click on it and then check for more options and in that click "add to rejected list".
Now, that person is blocked so, no calls from that person.
Another way to block calls is through google voice. Let us see how to work on it. You need to use a pc and block the contacts which you want to block.
Go to the call list and tap on the "more" and then click "block caller".
A pop up arises and then click "block" to confirm.
You can always unblock them whenever you want back to call them.
There is another method to block no caller people. This is my app.
Open the browser and in the google search engine type "call blocking app".
Read More:  Reset Apple Id Username and Password
For example, the app is "Mr.number". In this app, you can block callers through area codes also. You will even get a daily basis blocked list so you can have a track of numbers you have blocked as this avoids people from telemarketers and the problem causers. You even have extreme blocking which permanently blocks the caller. In this you can even block the caller from source type, like messaging, whats app, call log, etc.
The problem of how to block the no caller id in the iPhone can also be done by block listing manually by selecting the contact and in options, you will find additional to the block list.
There is another method for doing this as 95% of callers which we receive are of telemarketers, bank people, political robocalls, spams, etc, and the remaining low amount is only for this no caller id calls for which we don't need to block everyone in the phone. For such cases, iPhone provides a feature that is silencing your phone for calls not in your contact list so you only pick only when you want to take the call. This requires manual effort but it is the best manual work to do in such cases.