The civil services mains syllabus is different for every single tier. However, there are some of the common parts that are covered up in all the domains. The main part that helps in accessing the overall intellectual traits of aspirantsare based on the concept, memory and information.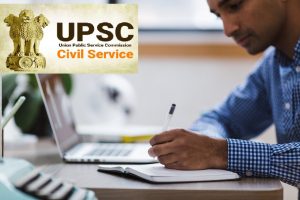 UPSC syllabus prelims 2019
Paper I – The entire paper I is based on the General Studies that includes the major part of Indian Polity, Indian National Movement, Geography, Economics Understanding, etc. The main part that must be covered up is the definition, terms, current affairs, etc. General Knowledge and Current Affairs are the major part of this whole paper. Current events, history, political system, demographics, general science, climate change, ecology and environment. The whole paper is of 200 marks for 2 hours.
Paper II –The next paper is all about the Aptitude test that covers the whole dynamic with the reference to the reasoning, mathematics, interpersonal skills, analytical abilities, comprehension, basic numeracy, general mental ability, problem solving, decision making, logical communication skills, etc. for over 200 marks for 2 hours.
The Paper II is mainly considered during the qualification of the first tier only. The marks of this paper are not added to the merit list. However, it is essential for a student to score approximately 33 % marks in this examination on the prelims tier to quality the first level.
Both of the paper is of 2 hours each that cover the majority of the civil services exam syllabus 2019. Once the prelims exam is qualified then the students are eligible to sit for the main examination. If the answer is wrong then there will be a deduction of 1/3rdas the negative marking. Hence, it is essential to steer clear of any guess answering in the question paper.
Comments