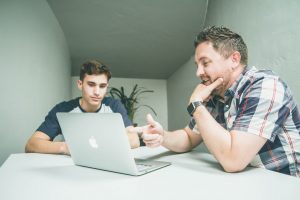 Are you contemplating changing your current computer windows? Remember the options are two. You either upgrade your computer windows or continue using the operating system you already have. Although deciding on whether to upgrade your windows or not may appear simple, the fact is that it can be a hard nut to crack for many people. This is because when you decide that upgrading is the way to go, you will also require making sure that you choose right. Selection will entail making sure that the edition of windows that you choose is perfect for your needs.
There are six varying flavors of window 7. These are the Ultimate, enterprise, professionals, premium, home, home basic, and starters. Choosing the best among the seven may seem like an uphill task, but the truth is that you will only have three editions to select. This is because the starter is designed for common computing tasks such as web surfing, email checking, among others. Although the home basic is less limited compared to starters, it is only sold in countries such as the Philippines, China, and India that are developing. Window 7 enterprise is designed specifically for entrepreneurs who deal with volume licensing.
With that in mind, there is no doubt that you only have three simplified choices to choose. That is the Ultimate, professional, and Home Premium. The different Windows 7 editions are made in such a way that every edition has the features of the previous edition and something else that sets it apart from the previous ones. Again, you can upgrade your windows to the edition that meets your business needs. For example, in case you are currently using Windows 7 ultimate SP1, you can shift and upgrade to Windows Professional or Ultimate at any time.
Windows 7 ultimate has all the features of Professional and Home Premium, plus some more security and enterprise-related features. The Ultimate edition also has features that allow users to use more than one language on one PC. The main unique features include Direct Access, Federated Search, and BrachCache. The Window 7 Ultimate Edition offers you the opportunity to boot from a hard drive that is virtual and enables you to encode files on your computers. While selecting the edition to settle with, the price will be an important factor to put into consideration. However, with good research, you can find affordable windows that are of high quality. You can read more here about the windows 7 operating system: https://en.wikipedia.org/wiki/Windows_7.
Comments