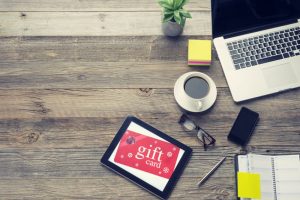 Restaurants that give out gift cards to their customers have had great success over the years. Restaurants as well as their customers have all benefited from this trend and thus it may be considered as a win-win trend because all the parties involved have something to gain from the situation. Different restaurants offer different types of gift cards with some offering paper gift cards and others offering magnetic discount coupons. Magnetic discount coupons are more popular because they are more convenient since they act like credit cards. A lot of restaurants choose to go with magnetic discount coupons because the process of issuing, tracking as well as redeeming them is faster and easier than when it comes to paper gift cards. However, a restaurant stands to gain a lot from whichever method they choose to issue their gift cards with. This article seeks to educate the reader on the advantages that are associated with restaurant gift cards.
One advantage of restaurant gift cards is that they increase the sales made by a restaurant. With restaurant gift cards, you are assured of this because once a client buys a gif card from you, he or she is committed to use the money from the gift card in your restaurant and a lot of customers exceed the amount on the gift cards. By issuing gift cards, you will be assured of consistent sales because customers are more likely going to spend their money in a restaurant where they are giving food discounts. A lot of businesses are formed with an aim of making profits and by increasing your restaurant sales, you get to increase your profits as well.
Restaurant gift cards have also been known to attract new customers to one's restaurant.One may argue that there are other ways to attracting new customers such as advertising but it is important to note that thought they might be effective in notifying customers of your restaurant, they are not a guarantee that the customers will visit your restaurant but gift cards will give you a guarantee because they will want to spend the money in the gift card and if they find your services are satisfactory, there are high chances of them going back to your restaurant.
The third advantage of restaurant gift cards is that they boost customer loyalty. The reason for this is that a customer will want to eat at your restaurant until their card balance is zero and if you offer exceptional services, the customer will keep on coming back even after there is no money in the gift card. The restaurant industry is very competitive and to ensure that you remain relevant, you have to be better than your competitors and issuing gift cards is one of the ways to go so as to ensure that this is the case. Visit this website now!
Learn more information here:
https://www.huffingtonpost.com/kaela-worthen-gardner/9-tips-that-will-guarante_b_4338359.html.
Comments