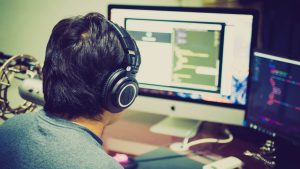 In this modern time, a lot of people are relying on their smart phones and tablets. They use it for various purposes like shopping for clothes, ordering foods online and a lot more. Whether you believe it or not, it is widely used by property management companies and even in home renovations. Though these sectors have embraced new technology and innovations, it took some time before it becomes a normal thing in their operation.
Truth is, there's a time when it is more than enough to have a working and mobile friendly website but that time has now passed. These days, it is essential to have a mobile application because if not, you are running the risk of losing your prospect clients and to your competitors too. As a matter of fact, the technology that's applied for real estate industries are just becoming better.
We can't deny the fact that so many people are spending great amount of their time on their tablets and smart phones which has actually created the best chance for different real estate companies to target that market using mobile applications. What's surprising is that, there are still a number of businesses in the real estate sector that isn't taking advantage of the app.
Back in 2018, almost every businessman is looking for a mobile application that will assist them both with the communication as well as marketing. As per statistics, it has showed that roughly 87 percent of millennial has access to a smart mobile device to which they bring with them all the time. Say for example that you are a big company with a mobile application that is made for you specifically, this is without a doubt playing a huge role for it lets you connect with prospects almost instantly, assuming that they've downloaded your app.
As an example, if ever someone was to save property search requirements within your realtor app and then the listing becomes available that it matches them, it will give them push notification. The message will be received either by the assigned real estate agent to them or by themselves. Based on studies, making use of real estate app is two times more effective in retaining users in comparison to those who are using mobile browsers. What's more, there is a greater chance that the users of real estate mobile app will come back again in a span of 30 days.To know more about real estate app click here: https://www.huffingtonpost.com/entry/the-future-of-real-estate-is-tech-enabled_us_5a4bddefe4b0d86c803c79fd.
Comments