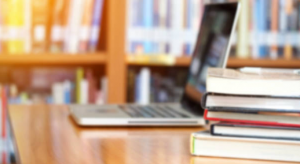 Many people these days include publishing their own book in their bucketlist. However, they sometimes get discouraged most especially if they consider the cost and the process they have to undergo in doing so. If you have always wanted to publish your own book, this article will give you a quick guide on how to successfully publish one including some useful tips and other alternatives that you may want to try.
The very first thing that you need to consider when you want to publish your own book is the writer. If you are a writer, this might not be a challenge for you but if you are not too convinced with you writing skills, you may want to hire someone to write for you. Hiring a professional writer or someone who has a degree in literature is a good idea because they are experts in such field. With them, you can also make sure that your book will have a good content.
However, if you want to write the book all by yourself, you can also do so. Fortunately, there are now free office software that are easily downloadable for you. You can use these tools for an easy way to write your book because they can provide you with the right layout that is suitable for the type of book that you wish to write. If you want to view some of these software, click here.
Another important thing that you may want to consider most especially if you are already done with writing is proof reading. Proof reading is very important when it comes to publishing a book most especially if your target is to produce several copies of it. This is because if your book already reaches the public, it is now prone to criticisms. Therefore, it is really important to have everything checked because even if there is no perfect book, you can still make your book as flawless as you can with proper proof reading.
The cover is also a very important thing to consider. Whether you are publishing an actual book or an e-book, you have to make sure that the cover is good enough to lure people into reading or purchasing your book. They say that you should never judge a book by its cover but some people still do. This is why when you are planning to publish your own book, you have to make sure that the cover is attractive and represents the content of your book as a whole. Click here to get started on your self publishing process.
Finally, publishing a book may seem expensive but if you are willing to spare a thousand for a few copies first to test your potential readers, you can start small. If you also don't have enough budget to produce actual copies of your book, you might also want to consider publishing an e-book instead. If you are looking for more tips in publishing your book, click here for more creative ideas and useful tips now: https://www.huffingtonpost.com/entry/why-i-chose-to-self-publish-again_us_5a2d54c9e4b022ec613b836e.
Comments