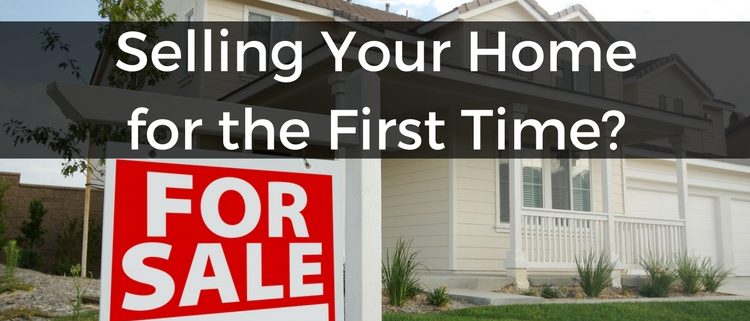 During this time of year, it doesn't mean you will sell immediately or get what you are asking for. In fact, it means you need to have your head straight and focused on the strategy as a first time home seller in a market that is heading towards the holiday season. Your home's value may equal a ton of money for you and your family, but hold on and read on, because what's valuable to you may not be the same for others.
Here is some advice. These are some factors that may contribute to the sell of your home and what you will learn from reselling your home if it's the first time ever.
– You'll learn about your local market
– You'll know more about Mortgages, Leases, and Rentals property in other Areas, as well as yours.
– You'll learn about Housing Codes and Zoning Codes
– You'll learn about how to do have Special Deals and how to Negotiate.
– You'll learn how to Clean Up and Be Ready for Moving Out!
STATS on The Year's Real Estate Market
In July of 2017, the National Association of Realtors' summary reported that approximately 76% of homes were managed to be sold for $500,000 or lower. 12% of homes sold were between $500,000 to $1M! If this isn't motivating, what is for those attempting to sell their homes for the first time. Not that you need to have a half a million dollar home to be able to sell, but what it does mean is the percentage of it is high this year. In fact, there are things which are definitely looking good in the real estate market. It also means people may be "flipping homes" to pay their mortgage payments. Another thing is that people are able to get a large amount of money to buy a home in today's market. In fact, 3% of homes which were more than $1M were sold.
Therefore, get ready to put your property out there on the real estate market if you intend to reap some benefits from your home today. For first time sellers, it couldn't be so easy, but you must know some tricks and some expert advice in order to sell your home.
Here's 6 do's and don'ts when selling your home for the first time.
DON'T – Don't price too high. People won't even bother looking at your home because they think it's not worth it since they know it's too high. Be firm and fair. When you are selling, especially those who sell real estate, may not be interested in buying and renovating the home you plan on selling them because they'll think the price is ridiculously too high. Stay reasonable in price.
DO – Do price a little below the asking price, but hold offers for about a week and then group-show it. When you do this, you will not get only one type of bid, but a variety. It also gives the flexibility to see if an "all-cash" offer will be available within those offers. Besides, it does help to keep the price at a higher level too as most agents advise.
DON'T – Don't showcase your without you knowing where you and your family will be living at. This is important to know that you have a place to live once your home is on the market. Therefore, you shouldn't have anything in the home that is personal. Nevertheless, you should ask your agent that you need to find the appropriate pre-approved mortgage for your new home if you plan on selling it in order to purchase another. This way you and your agent are on the "same page."
DO – Do show your house immediately when you have dates and it's decent to show. It's great to showcase it by way of an open house. You can have a brunch-style open house or a simple evening cocktail and appetizer-style open house. This is a way of showing your appreciation and show the house while everyone mingles there way through it. For those interested in the home you have on the market, it's also a great way to meet new prospects for those who may "falter" through the approval phase. You'll have those contacts (still) if the one who "wins the bid to buy" your home doesn't get the approval for their home loan.
DO – Do what's best for your home being sold in today's market. You may have to have multiple open houses. Advertise when and what dates you will accept bids. Most real estate agents will advice that you change with the demand and buyer preference. The strategy needs to fit. For instance, during the fall and winter months, open houses are great to have since it adds to the festive buying power consumers have at this time of year.
Demand and buyer preference indicators are like the following examples as well.
– If there's a natural disaster in the neighboring area, you wouldn't think of showing your home until there is a full recovery.
– Another way that the market changes dramatically is when there's more homes for sell on the market, or few buyers looking.
DON'T – Don't think there is only one season to sell in. The active consumer will buy according to their financial situation, their buying needs, the price, and especially if they are looking for something you may have in your home they absolutely love, like a game room area, or a pool. When it comes to the season, active buyers will want to see the new listings immediately, regardless if it's spring or fall, and if they haven't already.
DO – Do make your home look tip-top shape when it comes to your entry ways such as the yard, garden, the hallways, the rooms, the floors, everything! In fact, when you are about to go on the market, your home has to be in the best looking manner. If you have to hire a decorator, then do so. Although, the most important look has to be outdoors, since this is the first thing people will see. It's your front lawn they will love or hate first.
DON'T – Leading with contingencies is not the way to go about selling your home for the first time. In other words, you need to have a 60 day "buffer" for yourself and your family to move out and buy a home yourself. In writing, you simply have to have a "moving out" clause in the contract. You do not want to be in the middle of a bidding war between others which can cost you from moving out permanently from your home. The deal should successfully be approved by all. In this way you have extra time to find a new home and be able to move out within the allotted time you have. Not everyone who puts in the offer, and wins your approval for a bid amount. There's the clause that you should add without going into assumptions which is called a "60-day use and occupancy clause." It also helps with the sale of the home if some "potential problems with the buyer's mortgage approval" falls through. In fact, it helps reenter the market quickly without losing the momentum of the house to the other bidders or prospects.
DO – Do get an agent unless you decide you are listing as the home being sold by owner. For those who need an agent, they should get one. It's way easier to sell a home for the first time with an expert. This way you know you are doing everything right from the start. You offer a home for "Sale by Owner." In fact, when you do get an agent, do sign a real estate agent and their brokerage firm with a legal document, notarized "agreement." Paying commission is standard for hiring a real estate agent. You'll have to abide by the agreement as "binding by you to your agent for at least 3-6 months."
DON'T – Don't try to sell your home alone in "sea full of 'sharks,' especially if you are about to sell for the first time. You may not know how much money you can lose because of not knowing how or what to do first in the real estate market.
DO – Do expect to lose a lot or a little amount of money from your home being sold for the first time. It will depend on how much you spent on it, how much you invest in it, and how much time you put into the marketing aspects of it; all this unfolds into the results of the sell of your home for the first time. Therefore, according to many real estate experts, know that you may lose money depending on the economic times you may be in when it goes on the housing market, as well as knowing these expectations can go either way, to your advantage or disadvantage.
DON'T – Don't allow buyers to view the home if you have your family still living in it. It can cause many interruptions (i.e. living in still in it, pets running around, crying children, messy living room/kitchen…etc.). When you have an appointment to show them the home, it should be ready to be seen, nice and tidy. Without following the potential buyers, you may want them to roam around in it without any interruptions and freely.
Finally, follow these six simple rules for selling your home for the first time and you'll be ready to go in the 'shark pool' of real estate and home sellers' market head first and head strong.