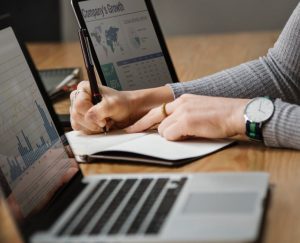 Many people find 501(c)(3) tax exemption application a hard nut to crack. This is because the applications form (Form 1023) is as long as twenty-six pages. The reason behind the Internal Revenue Service designing this form is to keep off unorganized nonprofits organizations or organizations that are not committed to their tax-exempt status. IRS statistics show that nearly 23% of tax-exempt applications are never successful. This is not because IRS rejects the applications, but because the applicants never go through the process successfully. The IRS accepts most of the applicants who manage to complete the lengthy process. You'll want to learn more about tax exempt status 501c3.
Many applicants give up on the way because of the numerous IRS questions and request for additional data that leave many charities discouraged. At times, some non-profit organization are not in a position to offer the documents and data requested by the IRS such as accurate statements of financials, policies of conflict of interest, name of board members, and bylaws. To acquire a tax exempt status, your organization must be very organized. You should also have enough money to pay the filing fee. In most cases, the fee may be $300 – $750. You'll want to get sources with non profit start-up in.
For the IRS to grant you the tax exemption, they have to ascertain that you are operating your organization within the constraints and that you are legitimate. Basically, being exempted from tax under 501(c)(3) enables you to avoid paying federal income tax. This exemption is the only requirement required to get exempted from paying income tax. The application tells your donors that all the money you get from them is used for charitable purposes and none go to the government. It also helps you to operate as a charity organization and not a profit making business. In addition, being granted tax exemption lowers your cost and thus leads to having a lot of money at your disposal.
Both limited companies and nonprofit corporations are eligible for tax exemption. However, there are some exceptions. For instance, your organization should never directly contribute to a candidate of a government position elected by the people. Although many organizations are eligible for the tax exemption, they have to keep up with the IRS rules and regulations. This implies that you must keep the IRS rule concerning some things. You have to be clear about your operations. It is paramount to ensure that your application is made right to avoid the delay. Some poorly done applications may take months for the IRS to process. Also, here's how to do your taxes: https://youtu.be/ujdN7uK5kDk
Comments