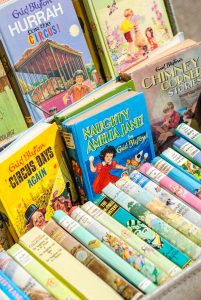 If you are a parent, you must have had so many experiences and have thought about writing a book. Kids make you very imaginative and you might already have come up with a book idea. Maybe you have looked for children's books and have not found the kind your kid wants and want to bridge that gap. You might already have the characters and are working on the story already. You also might have written the book and just waiting to publish it. The only problem is, you don't know how you can market and sell this book. You are in the right place. Here is how to sell children's books.
Very many authors have written books but don't want to market the book. It will stay on their shelves because they just don't know how to market it. This will make you feel like you failed and you might not continue writing anymore. If you don't market the book, no one will read it. Because there so many books out there, no one might ever know that your book exists which will be such a waste.
It is important to first create your own brand. Even if you are just writing your first book, it will be easier to market when you have a brand. Your brand is important because it will make readers feel like they know you. You need to have an author profile that people can relate with and connect to. When they know you, they will trust you and easily buy our books.
With this done, you can now come up with a launch team. Don't look down on your book and think it is only a children's book. You should ask family and friends to help you launch the book. Get people to know about your book and the best way is to launch it officially.
If you have an illustrator for your children's book, you should include them in your book launch. You only need to keep them updated about your launch dates. Because they most likely connected with so many other authors, they might share it with them and this will help market your book further. Read more here…
You can also use promotional sites to market your book. You might have to give some sites your book for free so that they can run the promotion for you. With promotions, you can encourage people to download your book. Social media is also a good place to market your book because everyone is on social media today.
Please view this site https://en.wikipedia.org/wiki/Book for further details.
Comments