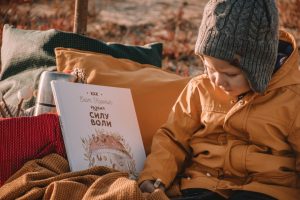 Authors of children's books have a hard time selling their output. This is because they write for a group of people who are not the actual buyers of the books. They are also not supposed to be online. It's their parents who shop on their behalf. Authors have to think creatively when it comes to selling children's books. Here are some tips on how to sell children's books which can make your sales to increase and help you much.
You should have a well-designed website. Ensure that parents can see from a glance the different books that you sell. You should also include information on how to pay and get a copy. Have instructions on how the parents can sign up through the email. If you are to send messages to the parents, include short stories which are inspiring to capture the attention which will make them want to buy a book for their kids. Ensure that you describe each book with different graphics to make the parent long for the book.
You need to consider meeting the book readers' offline. This can prove to be very rewarding. It will help you to be known by the readers, and thereby they will market your products to their friends. This is one of the most effective ways to get the parents to know you and buy what you are selling. You should carry a flyer for the book that you are selling. You can meet people at a local library. Have an event where participants can come for free and then promote the book using flyers. You can also arrange with your local bookshop to allow you to promote your book. They can offer you a space to host the book on their premises. You can also approach the local schools where you can promote your books. Provide them with an overview of the book. You can request them to have a session with students who can help in marketing your books. Visit – https://www.blog.yourfirst10kreaders.com/dragon-dictation-for-authors
You can also contact the press that operates from your area of residence. Provide a brief press release about the book launch. You short ensure that you write some articles about your book. This is undoubtedly meant to increase the interest of the readers. When promoting the book locally, you need to have the setting of the story being something that the readers can associate within the neighborhood.
You should also search for social media forums where children books are discussed. Join and become an active participant. Check whether they would like to review your book. This way you will gain online visibility which makes your book to be known which eventually increases sales.
Find out more details right here – https://www.encyclopedia.com/literature-and-arts/journalism-and-publishing/libraries-books-and-printing/book
Comments