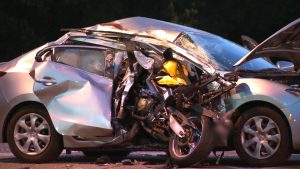 Unlike passenger vehicles, motorcycles are less secure. When a motorcycle accident occurs, riders often sustain severe injuries that are life-threatening. Therefore, if you use a motorcycle, you will want to make sure that you avoid potential threats. So, how can you avoid these threats? Explained below, are simple ways through which, you can avoid a motorcycle accident.
Wearing Protective Gear
All motorcycle riders are mandated by law, to wear protective gear. Nevertheless, some riders choose to ignore this. As a result, they end up sustaining critical injuries. Before stepping out in your motorcycle, you should ensure that you wear protective gear. For example, you should ensure that you wear a helmet. Wearing a helmet will reduce the risk of sustaining serious head injuries, in the event of an accident. Additionally, you should also wear leg braces, a rider's suit, gloves, and boots. With the right protective gear, you will reduce the likelihood of succumbing to injuries caused by motorcycle accidents. See more details about safety at this website http://www.businessdictionary.com/definition/workplace-safety.html.
Maintaining Your Motorcycle
Like vehicles, motorcycles also require regular servicing. If not well-maintained, your motorcycle can pose a threat to your safety. Thus, it would be recommendable to have your motorcycle serviced at least once every month. However, if you notice any defect, you should contact a reliable mechanic, and have the defect fixed, before using your motorcycle.
Do Not Share Lanes with Vehicles
Sharing lanes with vehicles is one of the major causes of motorcycle accidents. Some drivers are negligent. For example, many drivers use their phones while driving. If you, therefore, share a lane with a vehicle, you may be hit from behind. Riders that are hit from behind often sustain life-threating injuries or lose their lives. If you have to use the same lane, it would be advisable to wave at the driver. By waving, you will get the driver's attention hence, reducing the risk of getting hit from behind.
Your Riding Skills
One mistake riders make is overestimating their riding skills. They, as a result, attempt moves that jeopardize their safety. When riding, you should avoid attempting moves that are beyond what you can handle.  You should ride your motorcycle carefully and appropriately based on your skills. If you are a learner, it would be highly recommendable to practice exhaustively, before stepping out in your motorcycle, click here to know more about motorcycle accidents now!
Motorcycle accidents can trigger death, or cause life-changing injuries. Therefore, as you ride, you should be on high alert. You should, also, make sure to observe the safety tactics discussed above. Check out this site to learn more about motorcycle accidents.
Comments