Numerous training programs do exist, each with noticeable benefits both for organizations and their valuable staff. There are infinite choices that are ranging from corporate consultation to corporate learning schools and online techniques.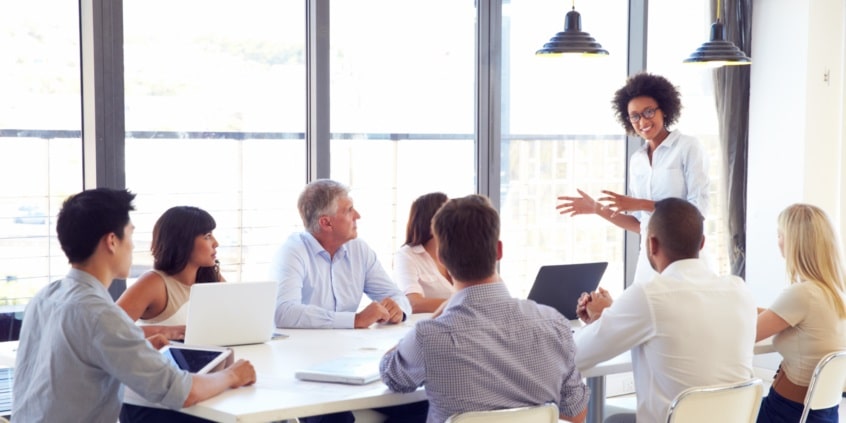 Identification of effective courses for corporate learning is the responsibility of organizational executives. The task is although straightforward but equally crucial and challenging as well. The whole of management efforts is to expand their employee's capabilities to prepare them for advanced challenges.
Selecting the Best Preparation Plan:
Organizational requirements identification is crucial before a plan for employees learning. Suppose a multinational company manager in Dubai decides to arrange a learning program for the staff, he will outline the deficiencies of staff before going to training courses.
A cost-effective and beneficial way for employee's preparation is off-the-job training sessions. As compared to the rest of the learning sessions, this technique focuses on improving selective skills that help the administration get performance-oriented individuals.
Methods of Off-The-Job Training Program:
The organizational employees who need improvement are taken away from their workplace. Professionals do train them in a way that runs into their job-related goals, and the whole of their deficiencies are eliminated. Common methods of off-the-job learning include:
In a Day Release method, the organizational staff is taken away from their workplace for attending classes and training sessions at local training institutions.
Distance Learning is another choice where after-work evening classes are arranged for team members.
Block Release courses may also be arranged for which the workforce has to visit local training centers for several weeks.
Sandwich Course is a longer training period. For such courses, the workforce spends around six months in remote areas, mainly institutions where trainers treat them well before sending them back to their workplace for regularly working on real tasks.
Sponsored Courses are also arranged mainly in higher educational institutions where staff members are trained according to their skill requirements.
Self-study is mainly provided in their own working area, where computer-based learning sessions are arranged for them that contain job-related tasks.
Benefits of Off-The-Job Training Sessions:
Off-the-job learning methods are commonly used by training institutions based on the following advantages the offer.
Employees can learn new skills and learn more with innovative assistance.
Corporate training institutes in Dubai possess specialists and professionals from which employees can learn expert techniques for improved performance.
It can boost employee's activities by enhancing their confidence.
Read More: