There is no denying that sales are a tricky work to do because the business representative has to pitch a product to unknown people. No matter, if it is only once and then the potential customers turn into the loyal clients – the best case scenario but sales officers are the brave souls.
Nevertheless, the individuals dealing with the sales departments have to show durable will power and enthusiasm to influence the customers for picking their products or services. It is not accessible if you consider the market competitiveness of the UAE, where new businesses emerged every minute.
So, keeping your sales team abreast with all essential skills is not possible without effective mentoring. Owing to this, mega enterprises usually prefer hiring industry-reputed training companies in Dubai as professionals always come up with effective services.
However, there are additional ways to ensure enthusiasm among the sales employees, as discussed in the article.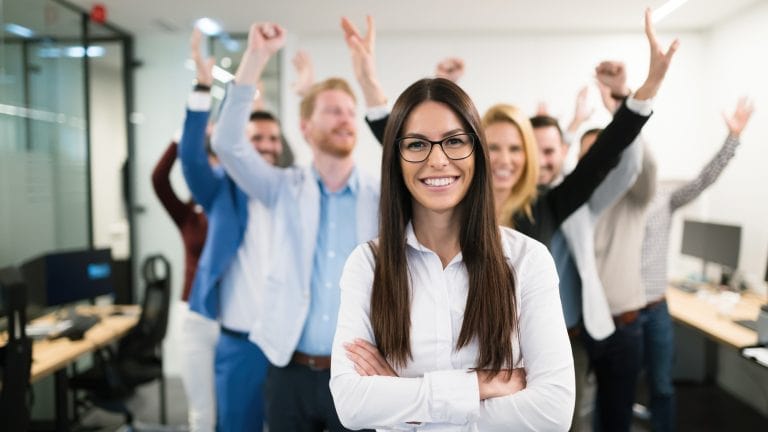 Enhance your sales teams' enthusiasm with morale-boosting tips
There is no denying the fact that sale people have to show consistency to the next level of superiority as human beings to seal the deal. In this way, they have to behave like the superhuman that is not possible without enthusiasm.
Handling sales employees is one of the most critical factors that have a significant impact on their performance. Let's consider a few tips to help you understand different ways to boost the morale of your employees.
Recognize their efforts with rewards
The most trivial yet effective way to keep the sales team motivated for higher performance is to recognize their abilities and appreciate them. It can be done through intrinsic or extrinsic rewards.
No doubt, frequent and generous praise always keeps the morale of the sale individuals higher while helping them to perform better. Not only this, genuine appreciation enables the employees to be open up for suggestions to improve their work.
Admire them as a team
It is essential to understand the importance of being united. It is because sales individuals get motivation from their colleagues and peers. For this, it is better to consider business solutions for the teams of sales instead of a single individual.
Besides, business organizations can significantly focus on grooming sales skills through team-building exercises to deal with complex business issues collaboratively. It not only helps individuals to work in constructive groups but also keeps them enthusiastic about their jobs.
Teach them advanced sales techniques
Last but not least, the sales individuals are required to stay updated with all new things happening in the sales sector. It is because the advanced knowledge enables the employees confident. Consequently, they stand persistent in the difficult times of customers' pursuance.
So, it is better to get sales training Dubai based courses as you can sales techniques to keep your workforce equipped with advanced skills. It also helps the employees to get accustomed to changing the business environment through higher morale and enthusiasm.
Final thought
Enthusiasm is the driving force that keeps the individuals motivated to perform their tasks and activities with maximum productivity. Owing to this much importance, it is considered the most critical factor of success in the sales departments.
Remember! An enthusiastic sales team is the victorious team. So, don't ever delay the reinforcement to keep your workforce highly motivated for generating higher sales.
---
Top Recommended Posts:
Tips To Train The Sales Team For Handling Customer Objections
Why Interpersonal Skills Are Important For Emerging Leaders
Handy Ways To Make Presentations Fun And Engaging