You've always had a love for all things vaping, and you'd definitely classify yourself as a serious cloud chaser.
But now, you're starting to wonder if you could turn your hobby into a side hustle — or maybe one day, even your own business.
You want to start your own vaping blog and learn how to become a vape reviewer and product tester. You know you have a fresh perspective to offer the vaping community at large, and you're always the first to try new e-juices and mods when they hit the market.
So, what does it take to become a successful vape reviewer and e juice tester?
Keep on reading this post to find out.
Then, start building your empire.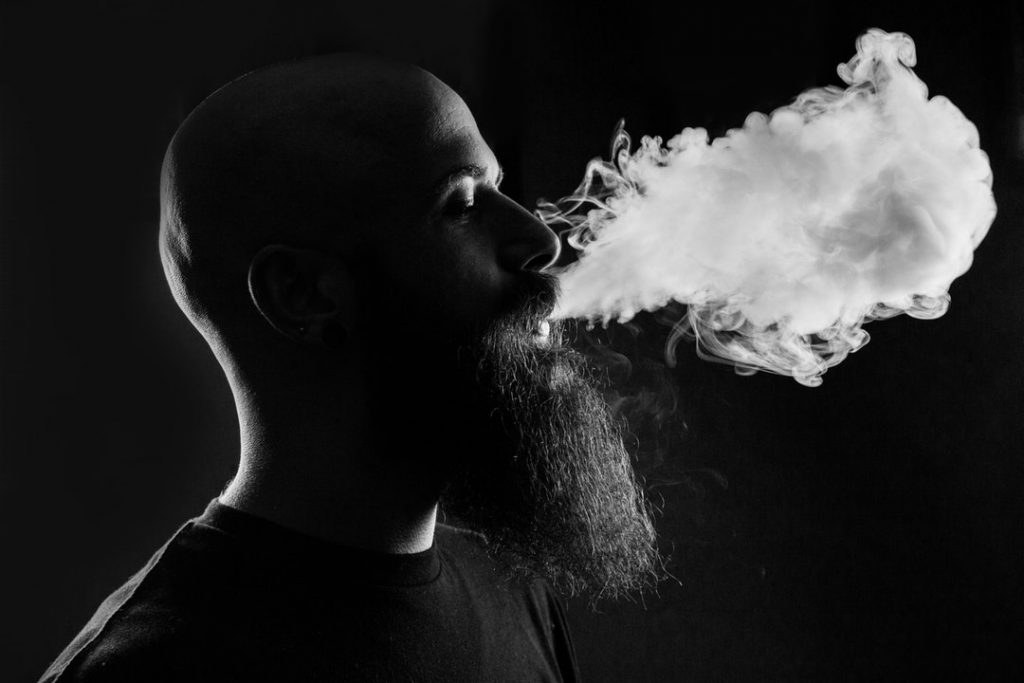 1. Start a Vaping Blog
Before your favorite vaping companies start sending you freebies to test and review, you need to prove that you're a force to be reckoned with in the vaping community.
One of the best ways to make that happen?
Start writing your own vaping blog and establish yourself as an expert when it comes to all things vaping.
You can write about why you got into vaping, post about local vaping events, or even offer your take on the latest legislation surrounding vaping. You should also create plenty of video content to post on your site — think things like showing off your latest vaping tricks.
Starting a blog will help you to connect with other people in the digital vaping community. Make sure you follow other vaping bloggers, get active in the comments section, and link to popular vaping bloggers' past posts in your own content.
This is an effective way to get noticed and to build up your own follower count.
Once you have a loyal audience, you can start reviewing some of your favorite products.
Now, let's talk about how to give an effective review that gets tons of likes, comments, and shares.
2. Learn the Secretes of Successful Vape Reviewers
If you want to master how to become a vape reviewer, you need to learn from the best.
Make sure you follow popular vape bloggers to get a feel for the kind of content that works.
What makes for a compelling and shareable vape review?
Above all else: honesty.
Especially in the vaping world, people will be able to tell — and will call you out — if they think you're raving about a product just because you're getting paid to do so.
Don't be afraid to say what you really think about a product, in addition to showing your readers and viewers exactly how it works. Be transparent, and keep in mind that your ultimate goal is to help members of the vaping community to make informed decisions.
It's hard to do that without sharing your genuine opinion.
Your review should also include a bit of information about the brand who made the product, and what level of vaper the item you're reviewing is for. Even if a product isn't for you, try to find something good to say about it.
Remember that product demonstrations (usually in the form of video) are especially important. Many people who are new to the world of vaping rely on videos from more experienced reviewers to help them learn the ropes.
Above all, make certain that you show a little bit of your amazing personality! Share a few anecdotes from your life outside of vaping. Write your blog posts (or in a vlog, talk to the camera) as you would a close friend.
You should be just as interesting as the products you're reviewing.
3. Reach out to Your Favorite Vaping Companies
Now that you've established your online presence and have written up a few non-sponsored reviews, it's time to learn how to get free samples of e juice.
The good news is that it's definitely not as hard as you might think.
In fact, depending on how successful your blog is already, you may even have a few smaller companies reaching out to you, asking you to review some of their products.
Still, at least when you're first starting out, you'll need to be proactive when it comes to asking for products to review. It might feel funny at first, but remember it's completely normal. It's how your favorite vape bloggers got their starts, too.
One of the best ways to get free samples and products? Just ask. Connect with the companies you love the most on social media or look for an email address for press/other contacts on their website.
Then, reach out to them with a link to your blog. Explain that you've used their products in the past, enjoyed them, and that you'd be interested in giving them a review.
Most companies — especially newer brands — will be thrilled to have someone with an established audience reviewing their products.
A word to the wise, however — always make sure that, when you do write these reviews, you disclose to your readers that you got the products for free (or that it's a sponsored post.) You've worked hard to gain the trust of your followers, don't jeopardize that by trying to hide the fact that you've contacted these companies directly.
4. Develop a Review Niche
So, now you have a good amount of loyal readers and followers. You no longer have to worry about keeping your head above water. You may have even upgraded the look of your website.
In some cases, you might have started to make a bit of money off of your blog.
As you continue to grow, you can afford to be a bit more choosy when it comes to the kinds of products you want to review — and even the brands you work with.
Now is also the time to more clearly define your specific vaping niche. This sets you apart from your competitors. It also brings you in much more targeted traffic, increasing your search engine ranking as a result.
For example, perhaps you're mostly interested in reviewing vaping starter kits, like this one from Suorin Air. Maybe you want to help your readers to master the most complicated vaping party tricks.
Or, you could decide that your niche is reviewing some of the most bizarre flavors of vape juice on the market today.
No matter what you choose, remember to be as specific as possible. Look at other vaping blogs, and try to find aspects of vaping culture that you feel don't get the attention they deserve.
You can always expand your niche as you continue to grow. So, you don't need to worry about getting locked into a certain niche forever.
5. Expand to Influencer Marketing
So, what's another way to monetize your vaping review website — and increase your authority and brand recognition in the process?
Now is the time to start thinking about getting into influencer marketing. You're likely already an influencer in the vape world, anyway. After all, you help people decide which products they should buy, and which ones they should leave on the shelves.
So, why not take that to the next level?
Reach out to popular vaping companies and ask if they'd like to partner with you to create a sponsored post.
For example, you could upload a photo of yourself using specific products to your social media accounts. Your followers would receive a unique discount code for a percentage off of their purchase — so that everyone wins.
Influencer marketing also increases your overall clout in the vaping world.
This leads to even bigger and better opportunities. Think of speaking at popular vaping events or at your local vape lounge, writing e-books about vaping, and much more.
Before you know it, your day job will be far behind you — and you'll be doing what you really love full-time.
You've Mastered How to Become a Vape Reviewer
We hope that this post has helped you to better understand everything you need to know about how to become a vape reviewer.
Of course, you also need to know exactly how to build the perfect website that will help you to build your brand online.
Don't worry — we're here to help you make it happen.
Our website building services include domain buying, customer support, blogging themes and plugins, and much more. Our goal is to help you create the best website possible for your vaping review blog.
What are you waiting for? Don't allow your vape reviewing dreams to stay in the clouds forever.
It's time to start your vaping blog today.
Comments