Passport, credit cards, photocopies, camera, phone… You know what to pack when you go traveling. But do you know what not to pack? Many of us stuff our suitcases and backpacks with useless or not-so-smart stuff, and it's only when we're lugging it around that we regret jamming in that hairdryer or 1000-plus page Lonely Planet the size of a brick.
Here are 14 things you can leave at home if you want to travel light and smart (and save more room for souvenirs!).
1. Jewelry 
Whether it's your diamond ring, gold-plated watch or sentimental necklace from your grandma, just leave it at home. When you're on the move it's easy for jewelry to get lost or damaged, plus it makes you a target for pickpockets and muggers. If you're traveling for a special occasion like a wedding and want to bring some flashy jewelry, keep it in your hotel safe. Don't wear it out on the town either.
2. Guidebooks
I know, I know, guidebooks are awesome to thumb through and scribble notes on, but those things are heavy . Buy electronic versions of guidebooks instead and put them on your smartphone or tablet, or download free city guide apps like Triposo. If you're staying at hostels, they almost always have a library or a few guidebooks on hand. Take advantage of this and make notes or take photos of the pages which are of importance to you.
3. All Your Tech Gadgets
Many of us have a laptop, tablet, smartphone, e-reader and iPod, but you definitely don't need to travel with all of them. Figure out what you really need and only bring the essentials. I traveled for a year with a smartphone which acted as my phone, computer, e-reader and iPod and that was enough for me.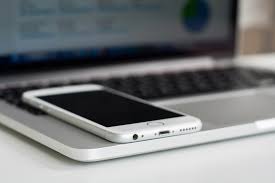 4. Your Hairdryer
If you're staying in hotels you can safely leave this behind. Even the cheapest hotels these days offer hairdryers. If you're visiting family or friends, ask to borrow one. However, if I'm backpacking I will always bring a hairdryer as few hostels offer them (and long, thick hair does not dry fast). If you need one, invest in a travel hairdryer which is small, light and foldable.
5. Regular-Size Toiletries
Your 1 litre shampoo, giant pot of hair gel and glass perfume bottle should stay at home. Regular-size toiletries are big, fat space-eaters so transfer your favorite products into travel-size containers. If you really want to save space and weight and aren't picky about brands, buy your toiletries at your destination.
6. Too Many Shoes
I really, really love shoes and this is where I fail spectacularly at packing. Shoes are the bulkiest things in your bag and you don't need that many when traveling. It depends on what kind of traveling you're doing and to where, but in general aim for one pair of comfortable walking shoes like sneakers, one pair of dressy shoes for a night out and a pair of flip flops/sandals.
7. Utilitarian Travel Clothing
The first time I traveled long-term my backpack was full of zip-off, waterproof hiking pants, quick dry t-shirts and a pair of outdoor sandals. I now cringe at pictures of me wearing those hideous shoes in front of the Notre-Dame. Unless you're going somewhere you really need this gear (like a hiking holiday, not like Paris) don't get sucked into thinking you need this expensive and often ugly travel uniform. There's no doubt it's functional, but try to strike a balance between utilitarian travel gear and normal, stylish clothing. And remember, simple cotton undies dry just as fast as fancy travel undies which cost five times more.
8. More Than One Pair of Jeans
Some people say jeans are too bulky and you shouldn't travel with them at all, but if you're like me they are a non-negotiable travel wardrobe staple. Jeans are both comfortable and stylish, but any more than one pair is excessive in terms of bulk and weight.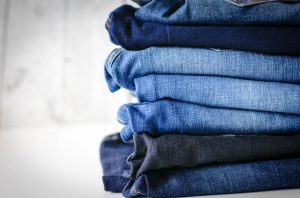 12. A Sleeping Bag
Sleeping bags chew up a huge amount of room in your bag, plus these days most hostels ban their use because of bed bug concerns. If you're staying at hostels or cheap hotels and worried about festy sheets (which is unfortunately a reality), take a sleeping bag liner with you instead. A sleeping bag is only necessary if you're camping.
13. An Iron
Like hairdryers, most hotels have irons so this is another appliance for your do-not-pack-list. Try to travel with clothes which don't need to be ironed. If something really needs a good pressing, you can take most of the wrinkles out by hanging it in your bathroom and taking a hot shower.
14. Make-Up
This may be a little contentious, but leave the majority of your make-up at home and keep it simple while on the road. A lot of the time, you'll find you just won't have the time or the inclination to slap the stuff on (you're on holidays, after all), especially if you're traveling long-term or on the move a lot. In my experience, those eyeshadows, eyebrow pencils, eyeliners, blushes, foundations and powders end up becoming a waste of space. These days a tinted moisturiser/sunscreen, mascara and a few lip balms/lipsticks are all I need.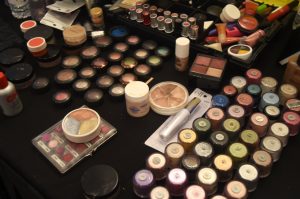 Comments