How do you create an Instagram marketing strategy that gets your business noticed by a LOT of people?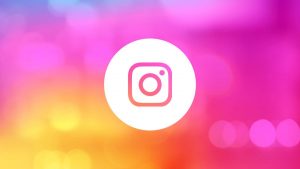 Source: socialtradia
If you're an agency or a brand, and this is your first year on Instagram, you should make it a priority to find top brands with a lot of followers. After all, their popularity and fame, is a testament to their effective strategy.
What are these brands or businesses? Why should you follow them? Check out this list and learn from these strategies, so you'll be bound for success by your one-year anniversary.
1. Calm
Calm is an app that encourages regular meditation to make people feel better and sleep happier. It recently won the "2017 iPhone App of the Year" and attracted 465,000 followers as a result of these calming Instagram strategies:
Sleep Stories
Calm posts Instagram "Sleep Stories" which are the adult equivalent of bedtime stories.
There are tales from the lush sequoia forests of California, the Amazon forests of Brazil, to the planets and stardust outer space and so on. These give listeners a chance to power down their minds, so they can enter a deep sleep.
#dailycalm posts
Paranoid about your promotion? Afraid you're not good enough? Stressed out because your goals are out of reach? If you feel any of the above, then don't worry! Head over to Calm's Instagram account to relax and let go:
Calm has a mix of #dailycalm quotes that remind worrywarts to breathe, ask help and slow down.
There are also videos that will guide your daily meditation practice:
These are not "unique" posts but they have a practical benefit for followers.
Since Calm helps users who are distracted or plagued with worries, their account is an online space where they can unwind, during the times when they need it the most.
If you want to try adding inspirational quotes to images in your feed, one of the easiest and fastest ways to do that is with Sked Social's (formerly Schedugram) Canva integration. Canva is a powerful software platform that makes adding graphic design elements to your photos a snap.
You don't need any technical knowledge because it's been designed for people of all skill levels (and since you're creating your inspirational quote inside Sked Social, you can set it to post automatically anytime you like once you're done!)
To get started, log in to your account and click on Upload Posts (see below).
Then, select your account, click Upload, and choose the Create Banner with Canva option (see below).
This will open the Canva interface. Next, click on the Upload Your Own Images tab (or select one of Canva's free or paid images from the gallery).
Then, click on Text in the side menu, select the style of text you'd like to use, and drag it across onto your image.
Next, type in your quote in the text box. Try using more than one style and font size to really make your quote pop (see below).
Once that's done, click on the Publish button in the top right corner. This will take you back to Sked Social with your post ready to go. All you have to do is fill out your caption and first comment, add your tags and hashtags, and then either schedule it to post on a specific time/date or add it to your queue. Simple.
Masterclass Promotions
Got a new online course?
Calm used Instagram videos to promote its masterclass on calm by Dr. Rangan Chatterjee, protagonist of BBC One's TV series. The one-day course tackles meditation tips, diet and lifestyle changes, to help brand advocates take control of their health and live their best life.
Year of Calm campaign
The #yearofCalm campaign is a monthly meditation challenge.
It highlights the importance of mindfulness in everyday life through accomplishing tasks in the Mindful Living Calendar—downloaded from their website. The brand posts monthly reminders, at the beginning of each month, to inspire followers to join the challenge.
Brand #2 Blue Apron
For the uninitiated. Blue Apron makes cooking fun and easy.
It provides people with the recipe and the ingredients necessary to make a delicious meal in exactly the right proportions. Not only do they have an awesome service for foodies, but they also have a mouth-watering Instagram marketing strategy:
Mouth-Watering Instagram Feed
Blue Apron's Instagram marketing strategy isn't a small feat.
A great Instagram feed requires a lot of effort and planning. It's not easy to photograph food in such a way that makes people stop and stare, but the brand gets it done.
Meet Sked – The most powerful Instagram scheduling platform
A place to plan & schedule your Instagram posts, Stories, videos and more. Tag locations, users and products and manage all your hashtags in one place to save 5+ hours every week.
Educational Content
According to Science Direct, our physical response to food photos is to get hungry.
Unfortunately, in the online world, the dishes of our wildest dreams are only for our eyes to see. We don't get the recipes or the names of these dishes, so we can't make them a reality.
This is why Blue Apron posts recipes and videos of how their dishes are made on Instagram.
There are also Q&As and hacks from chefs:
A wine connoisseur? No worries! Blue Apron has a guide on wines, and tips on which ones are best paired with cheese.
Collaborations with Companies and Influencers
Blue Apron has an upcoming collaboration with long-time epicurean Chrissy Teigen.
The partnership will feature meal kits and home recipes from Cravings, her best-selling cookbook.
Recently, Blue Apron also partnered with Airbnb for the campaign "The Best Home Cooking from Around the World," featuring dishes curated for Airbnb Experiences in places like Paris, Florence, Mexico City, Buenos Aires, Tokyo, and Shanghai.
For example, the post on Parisian Steak Frites with Roasted Broccoli & Lemon Aioli, from Monia Kashmire and Nicolas Derrstroff were inspired by local experiences in Paris, France.
The post on Buenos Aires Beef Empanadas with Roasted Sweet Potatoes & Creamy Zucchini, are Argentinian dishes by Anahi Stratta, Adrian Stratta and Marcelo Misson.
Given how much these dishes will motivate you to get out on the road or book a flight, the collaboration seems to be a mutual success for both parties.
3. Camping With Dogs
Camping With Dogs is a lifestyle brand for outdoorsy dog owners. While the brand sells dog gear, t-shirt and hats; it has unique strategies that has grabbed dog lovers from across the world:
Unlike most brands, Camping With dogs didn't focus on their own products.
The clothing company encouraged followers to post cute pet photos with the #campingwithdogs hashtag. The best ones are reposted on the brand's Instagram feed and are effective at spreading brand awareness.
In fact, among their 528,000 followers—most have discovered them through their user-generated content.
From puppies enjoying the wildlife to older pups having adventures, their account gives you the push you need to go outdoors and buy their products.
The best part?
There's no effort required to create great content.
They simply pick from their followers' post and repost it on the site.
Instagram Ads
Once the brand managed to attract new fans and engage the existing ones, they used Instagram ads to promote their merchandise. They posted dog-themed shirts and outdoor gear with a Shop Now button that's linked to their website.
This enables viewers to quickly buy the product with a tap of their smartphone.
The campaign got a 10x return on ad spend. This success was attributed to the creation of a custom audience composed of dog owners and campaign enthusiasts for their ads.
Source: here
Comments