The holidays are always welcoming. But then sometimes we are hard-pressed for time and cannot afford to have a long break. If such is the case then Agra Overnight Tour is a very good option for you. This tour offers you an amazing opportunity to have a wonderful holiday experience, enjoy your visit to the Taj Mahal, visit other key tourist sites and be back to your work the next day. This tour is not just affordable but also robs you off the boredom of your routine life. The tour operator will send you a prepaid air-conditioned taxi. You will leave Delhi early in the morning so that you can begin with sightseeing as soon as possible without wasting any time. Yamuna Expressway has made the journey from Delhi to Agra super fast and convenient. You will be in Agra within a span of 3 hours and from here your holiday will begin. As travel time is less Agra is a wonderful option for a two-day holiday tour.
What all places can you see in Agra?
Besides Taj Mahal, Agra has several other amazing places of tourist interest as well. Some of the well- known tourist spots in Agra are- Agra Fort, Tomb of Itimad-ud Daulah, Mehtab Bagh, etc. Visit all these wonderful places and indulge in shopping in the local bazaars of Agra. Agra Fort served as a residence of Mughal kings for a very long time. This red sandstone fort now has a museum which contains items of the ancient period. It is spread over an area of 94 acres. Tomb of Itimad-ud Daulah also known as Baby Taj is a precursor of the Taj Mahal. Nur Jahan built it for her father Mirza Ghiyas Beg in 1622. It is sometimes referred to as Bachcha Taj. In your Agra overnight tour, you must visit Baby Taj. Mehtab Bagh is ideal for a sunset view of the Taj Mahal. The view of the Taj from here is just spectacular. It is located across the river.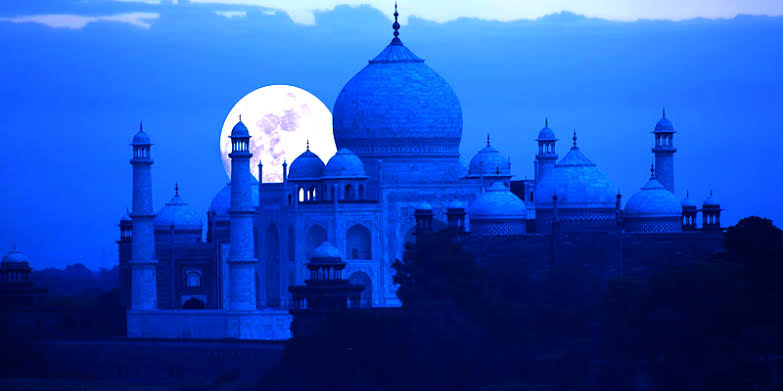 All about Taj Mahal
Taj Mahal is a monument which stands for eternal love. This white marble mausoleum was built by Shahjahan in memory of his wife Mumtaz Mahal. You must hire a Govt approved tour guide who will take you around and tell you all the interesting facts about Taj. Taj Mahal is one of the Seven wonders in the world. People from all parts of the world even abroad come to visit it and immerse in its serene beauty. There is an entry fee for the Taj Mahal. The ticket counter opens an hour before sunrise. For Indian national entry fee is INR 450. Children below 15 years of age do not have to pay any entry fee. For foreign national entry fee is INR 1150. An additional INR 200 needs to be paid if you wish to enter the main mausoleum. Taj Mahal is open for night viewing only 5 nights in a month. So, if you wish to see Taj under the glistening light of the moon you must plan accordingly.
More things to do in Agra
Besides visiting tourist places there are many other things which you can do in Agra. Try delectable authentic Mughlai food in any of the popular easting joints of Agra. You will actually be amazed by the taste and the aroma of food which you get in Agra. Agra is also popular for "Petha". This is a very good Indian sweet dish known for its amazing taste and texture. If you have time and shopping interests you visit the very famous Kinari Bazaar. It is located right behind the Jama Masjid. It is good for shopping things like jewelry, shoes, clothing, marble inlay work souvenirs, etc. Other key shopping spots in Agra city are Sadar Bazaar, Subhash Bazar, and Shah Market etc. When you leave Agra the next time you can stop at Fatehpur Sikri.
This pink and red sandstone city was built by Mughal emperor Akbar. It is a UNESCO World Heritage site. You can visit places such as Buland Darwaza and Tomb of Sufi saint Salim Chisti here. So, go ahead book an overnight Agra tour with a dependable and well-known tour operator. It is prudent to plan in advance as this will ensure that you get a good deal. Winters are the best time to visit Agra as this will help you make the best of your tour. You will be able to step out for sightseeing all day and there will be no issue of hot weather etc.
Comments