What does a data center technician do?
So, what does a data center technician do, again? In addition to server performance monitoring, there are also hardware repairs and upgrades to consider. In most cases, these are the types of interventions every IT expert is expected to be able to perform.
Data center technician jobs differ from other IT engineering jobs in that that they are solely hardware-related. The exception, and only to an extent, might be labeled "client-related". Namely, some companies require their technicians to create detailed reports as to help the clients boost their server/network performance. Troubleshooting and suggestions on upgrades are always welcome, but a good data center technician will never have to be told that. It is in their nature rather than in their skill sets to predict all potential issues before they even manifest themselves.
As for the work environment, data center technicians can literally work anywhere. All businesses – large or small – need a stable server and network performance. Companies seeking to hire telecom engineers come from all industries, w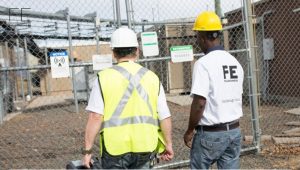 hich creates a rich offer to be filtered out. Again, looking up jobs online is the fastest and most convenient way to landing that perfect data center technician job, and not only because it is only clicks away. If you are a technician who has not considered going global as of yet, it's high time you did that now. A better offer means higher salaries, no matter what statistics on median pays may say. The fact that living in a secluded city with lack of satisfactory professional opportunities does not pose a problem anymore makes online telecom jobs indeed lucrative.
read more: Data Technician Salary
Comments