For centuries, Agra has been one of the most prominent places in India today attracting tourists in the millions. There are many historical and cultural landmarks in Agra thus making it an ideal place to visit. Nestled in the banks of river Yamuna, Agra is located in the northern state of Uttar Pradesh and is home to many pieces of architecture and buildings from the Mughal Empire. Being home to Taj Mahal, one of the seven wonders of the world and many other examples of fine Mughal architecture, Agra is one of the most important destinations in the golden triangle circuit and a popular tourist destination in India.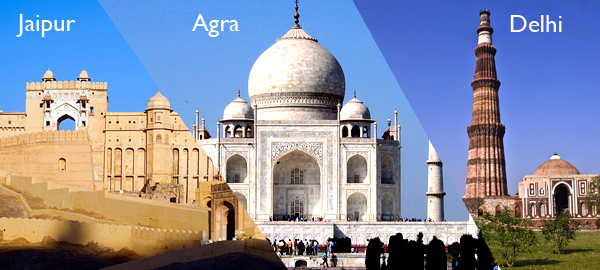 Planning your travel
To get the most of your travel, it is important to plan your same day Agra tour well in advance. As there are so many different places to visit and things to do, an unplanned journey can lead to you missing out some of the important landmarks.
Though it attracts thousands of tourists all year round, planning your visit in the cooler months of the year can be more beneficial and pleasant. Agra sees hot summers and generally fewer number of tourists at that time of the year. Planning your travel in the months of November to February can be pleasant due to the cool weather and pleasant atmosphere. The monsoon months also see a good deal of visitors as the landmarks look aesthetically beautiful after the rain.
To get the most of your travel and make sure that you cover all landmarks, you can plan your same day Agra tour by car in advance and make the most of your trip.
Things to do in your same day Agra tour
The city of Agra which was once upon a time the seat of the Mughal Emperor has hundreds of popular landmarks and places to visit. Arguably, the most important landmark is the Taj Mahal, built by the Mughal emperor Shah Jahan as a symbol of undying love for his Mumtaz Mahal. The monument itself is made out of Ivory white marble and is also home to the tombs of Mumtaz Mahal and Shah Jahan. The landmark also contains various gardens, lakes and other buildings that is today collectively one of the seven wonders of the world.
Agra Fort is another historical landmark that is a classic example of Mughal Architecture. Also known as the red fort, it was commissioned by Akbar the Great, one of the Mughal Emperors. Made out of red sandstone, the building is also a world heritage site and is a must-visit place in Agra.
Your same day Agra tour is not complete without a visit to the Itmad-Ud-Daulah. The tomb, which is also called as the Baby Taj, also draws visitors in the thousands at all times of the year. Agra is also host to many other landmarks and places of historical significance such as the Jama Masjid, Fatehpur Sikri, Akbar's tomb and many other similar places.
To make sure that you do not miss out on any places to visit, you can plan your same day Tajmahal tour by car in order to get the best results.
What to consider?
To make the most of your trip and make sure that you stay within your budget, you can plan your travel during the end of the summer months. As the city generally sees fewer tourists, you can get better deals and offers during your tour of Agra. Avoid last minute bookings and planning as they generally turn out to become more expensive and generic.
If you are extending your stay in Agra, there are also many hotels and Inns available ranging from 3-star to 5-star. Therefore, it is important to plan your stay well in advance in order to make the most of your trip to Agra.
Comments