We are one of the reputed salt lamp stores in Australia. We are not only famous for offering quality salt lamps but also offer the products in the reasonable price range. Not only this but we are specifically into the health sector for a couple of years. With our complete hard work as well as efforts, our business expanding globally.
We own various ranges of salt lamps in our store, we are just amazed by its beauty as well as goodness that it adds. It not only enhances the home decor but also provide negative Ions in the room. Our customers can literally feel the difference after they purchase salt lamps us.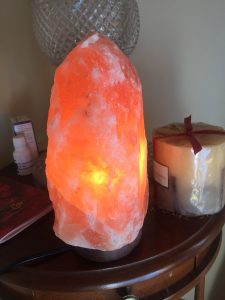 Our aim
The main reason for designing a website spreading awareness between our readers. We also share our experiences regarding the side effects that we face due to many factors. Nowadays, people specifically suffer from:
Stress
Depression
Illness
Lack of sleep
Asthma
Allergy
Others
To get rid of all these things we search for some natural options. So, decided to aware people about the goodness of salt lamps through this website.
Our staff
This is not only an e-commerce store. There is a team behind this website. Our staffs are extremely knowledgeable who can provide the right advice to you. They try their best to answer to all your queries. If you get confused about while purchasing a salt lamp, they can offer you an apt answer.
We value our customers
We welcome our customers to share their views. Their advice and feedbacks specifically help us to grow our business in future. It will also help to strengthen the quality of the products. So, we welcome all your feedback. If in case there is a certain product that you would like to buy from us but unfortunately it is not available, Kindly let us know. We will try our best to provide that item. Not only this but we also welcome our customers to provide their views on all our blog posts.
Our blog posts
We regularly update blog posts related to the salt lamps. So, in case if you have any doubts while making a purchase, you can go through the blog posts. Also, we welcome all of you to share your views there. The products that we sell in our salt lamp store are real as well as pure. The salt is directly imported from the Khewra mine. We make sure to offer genuine products to our buyers.