The fast pace of life has led everyone into a competition. In this competitive world, where everyone is struggling to reach the top; taking proper training for personal and professional life becomes a requirement. Companies are now rooting to hire people who have sound corporate knowledge are capable of picking up the pace of the corporate world.
The competition is enhanced immensely in countries that are considered as a business hub. Over the past few years, Dubai is known as the fastest emerging corporate hub. This, in turn, has led a lot of training companies to offer respectable coaching programs according to the need of an hour.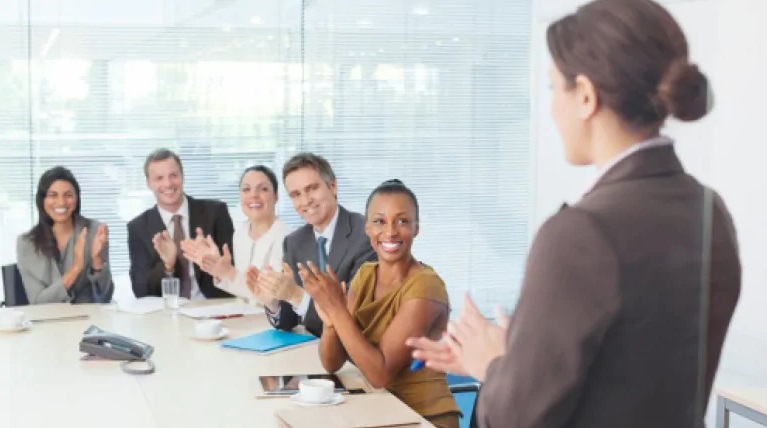 Top 4 ideas to motivate employees for training
Companies certainly demand professionalism, and corporate training programs are undoubtedly the best for ensuring the success of individuals. The recent wave of approaching corporate training in Dubai has involved every scale business, whether large or small, to train and polish the soft skills of their employees.
Although crucial motivating employees to pursue training programs can be cumbersome. But keeping your belief system intact that: "nothing is impossible"; there are specific ways of motivation that can prove to be the pushing factor for employees.
Hence, you can ensure that your workforce says yes for taking training by incorporating these four tips in your business strategy.
1. Demonstrate the value of training
An important factor behind the workers being neglectful about taking preparation could be that they are unaware of the significance of training in the business world. They might be lacking information about the facts and figures about success associated with taking professional coaching.
Thus, by conducting seminars on training, you can present the significance of training for your employees and utilize your time effectively.
Read More: Top Leadership Qualities You Can Get With Effective Training
2. Generate new learning opportunities through training
Man is a social animal who always wants to grow. Therefore, companies can take advantage of their growth instinct and foster a culture of ongoing training for motivating the workforce to improve their skills.
Employees will automatically be compelled to opt for corporate training programs when they'll see that business companies are paying attention to their rapid transformation.
Read More: Why Interpersonal Skills Are Important For Emerging Leaders
3. Embrace healthy competition
Try to instill healthy competition amongst the workforce for bringing ultimate benefits for the businesses. Make your employees well aware of the fact that training sessions can trigger the race to improve professional expertise and makes them eligible for promotions and appreciation. In this way, employees learn to gain knowledge to meet future business needs.
Thus, convince them for training sessions by adding the competitive factor.
Read More: Morale Boosters for Keeping Your Sales Team Enthusiastic
4. Emburse healthy incentives
Come up with robust incentive programs for your employees. Emphasize the significance of training and lure your employees with attractive promotional packages. Moreover, it also guides them towards the advantages of attaining success through training.
Final words!
While looking at recent business statistics of corporate training in demand, particularly in UAE, has motivated companies to convince their employees to take corporate training programs. Moreover, you can ensure the prudent learning of your new and old employees by encouraging them to acquire top-notch soft skills training courses. This is going to ensure that employees are not only an asset for the company but are also capable of surviving alone in the corporate world.
---
Read More:
Why Asking Questions Is Important For Effective Leadership